Affresco is a unique manufacturer with a unique history. We are proud to be different from the majority of manufacturing companies. Having entered the market in 2002, as a small art studio Affresco we proposed designers an innovative approach of interior design - exclusive hand-made wallcoverings allowing quickly decorate any interior. Our idea of innovative wallcoverings got supported by professionals of interior design sphere. Affresco frescoes and wallpaper became popular, and we patented our invention and started production of digital frescoes.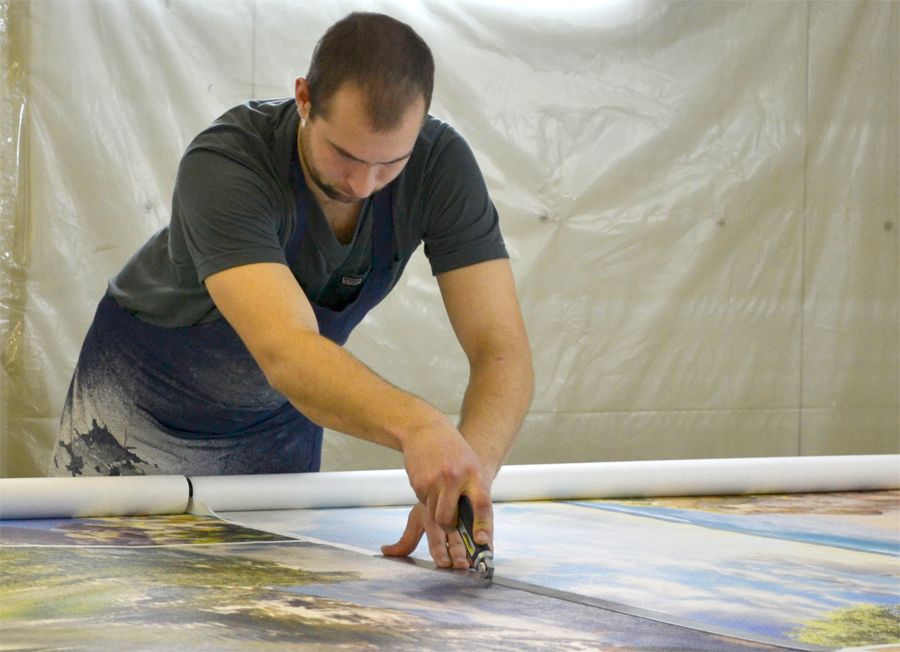 Despite our achievements, we always strive to offer our customers the best quality in the world. Need to know that all Affresco's products are created by manual handling of surface, and one fresco is produced by many experts. Technological process of creating frescoes and wallpaper requires compliance of special temperature, climatic regimes and special lighting at every stage of production.
We were able to bring our ideas to life and to achieve remarkable results.  The best craftsmen, the best artists and painters, the best graphic designers, the best technologists and managers are working with us.