There is a wide selection of Affresco designer wallpaper: New Art, Vesna, Re-Space, Dream Forest, Af-Flover (Tsvetarium) and etc. All wallpaper is produced by traditional Affresco technology: decorative plaster with different reliefs manually applying on the flexible non-woven base, then an image transferred on it and covers with a waterproof varnish.
Production stages
1. Picture creation
All sketches are made manually by Affresco's painters; the author of the idea is the main painter and designer Alexander Buryatov. The secret of the collection's success is in the unique themes. Each theme is divided into several separates panels that logically joint and form a finished composition in any amount. The first strip is always matched to the last one so the storyline can continue endlessly on the one wall without repeats.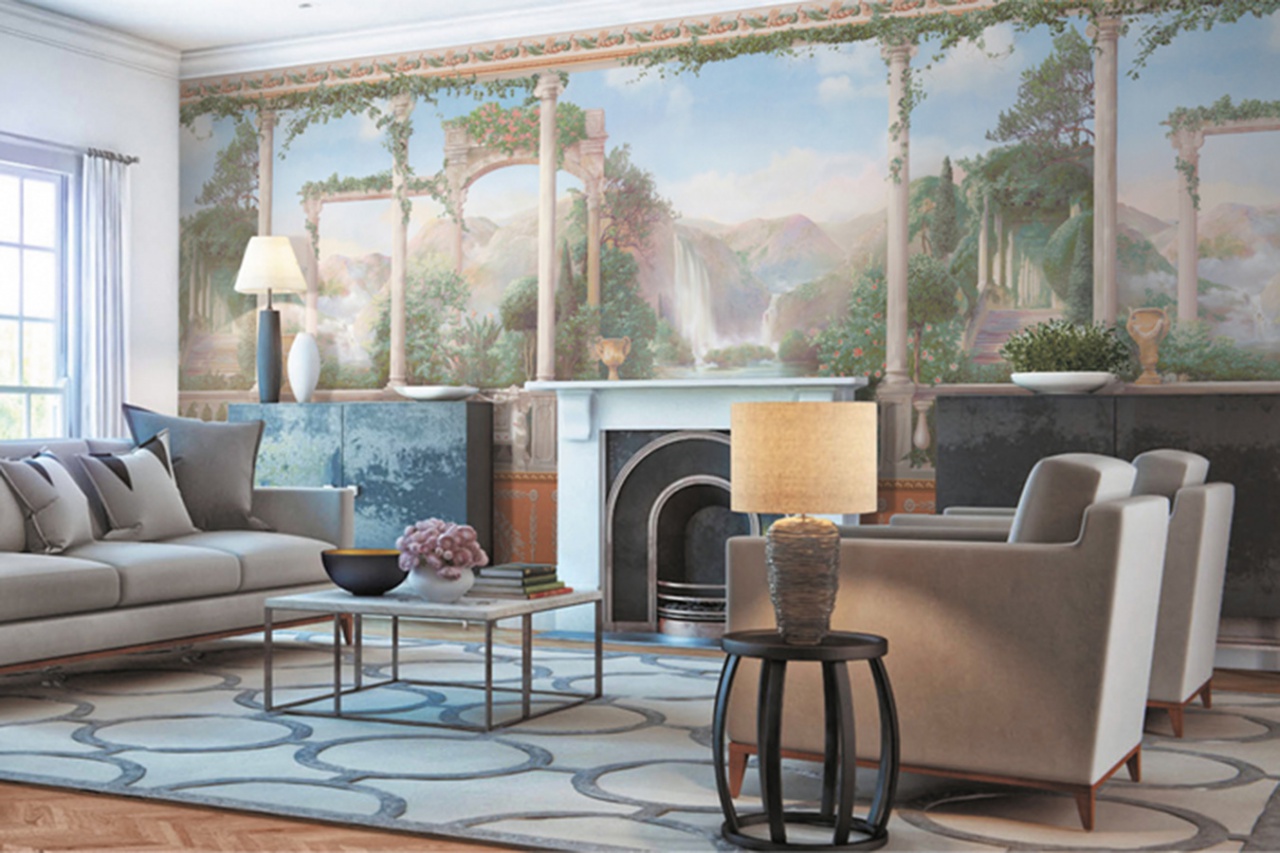 2. Canvas production – bases for wallpaper
The maximal size of seamless wallpaper can be 10,5 х 3,2m. Affresco craftsmen manually apply numerous layers of plaster on the non-woven base with a putty-knife and in such a way they create a durable and solid surface completely excluding cracks' forming. Relief can be different depending on the collection – it can be matt and a bit rough surface Velure or a light porous texture imitating a Venetian plaster, Colore with a light pearlescent that was developed and patented by Afresco factory. Wallpaper produced by one canvas but can be cut into rolls.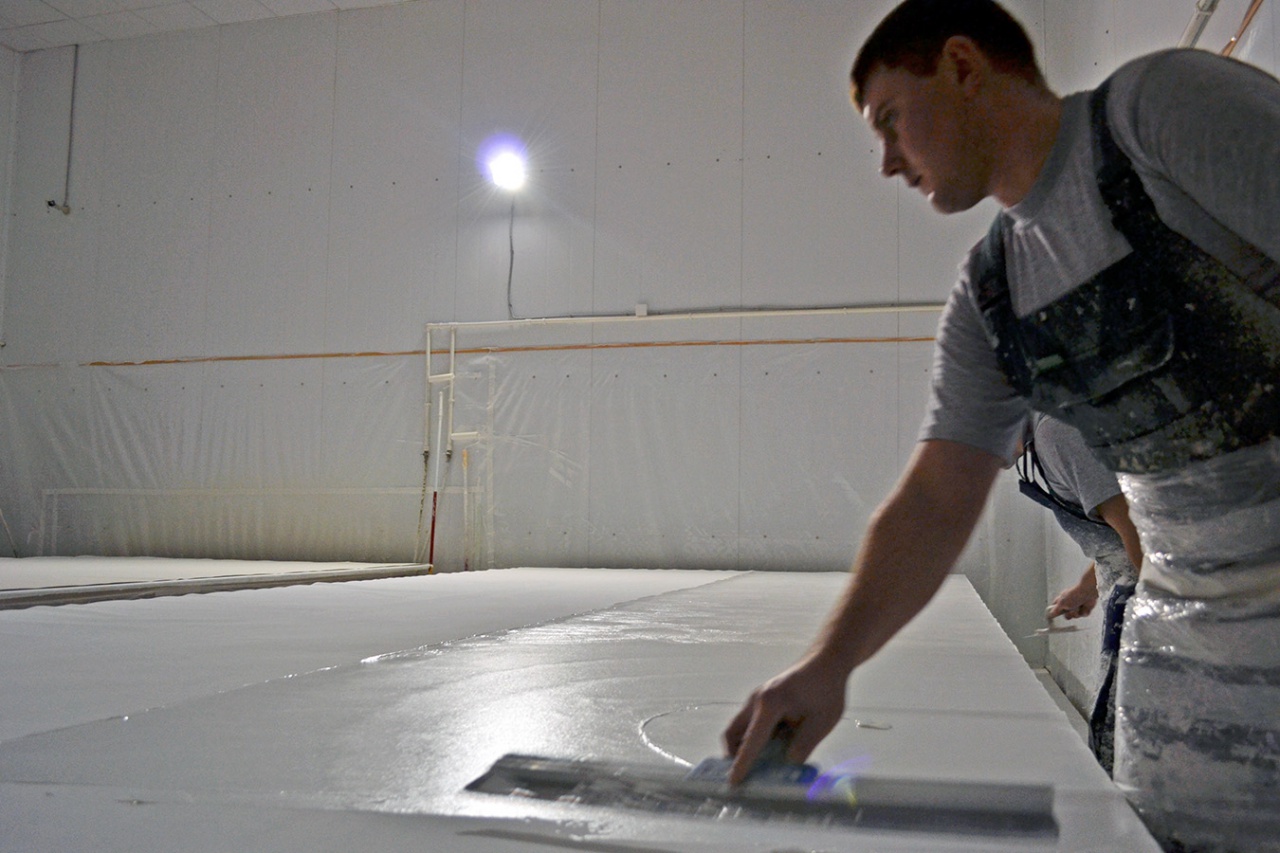 3. Preparation of an individual design
If the wallpaper collection doesn't offer a service of changing image, you can order a selected theme as a fresco and in this case a designer can change the initial design by your request: he can change a background shade, delete or add some elements, correct a scale. You can see more details about design services here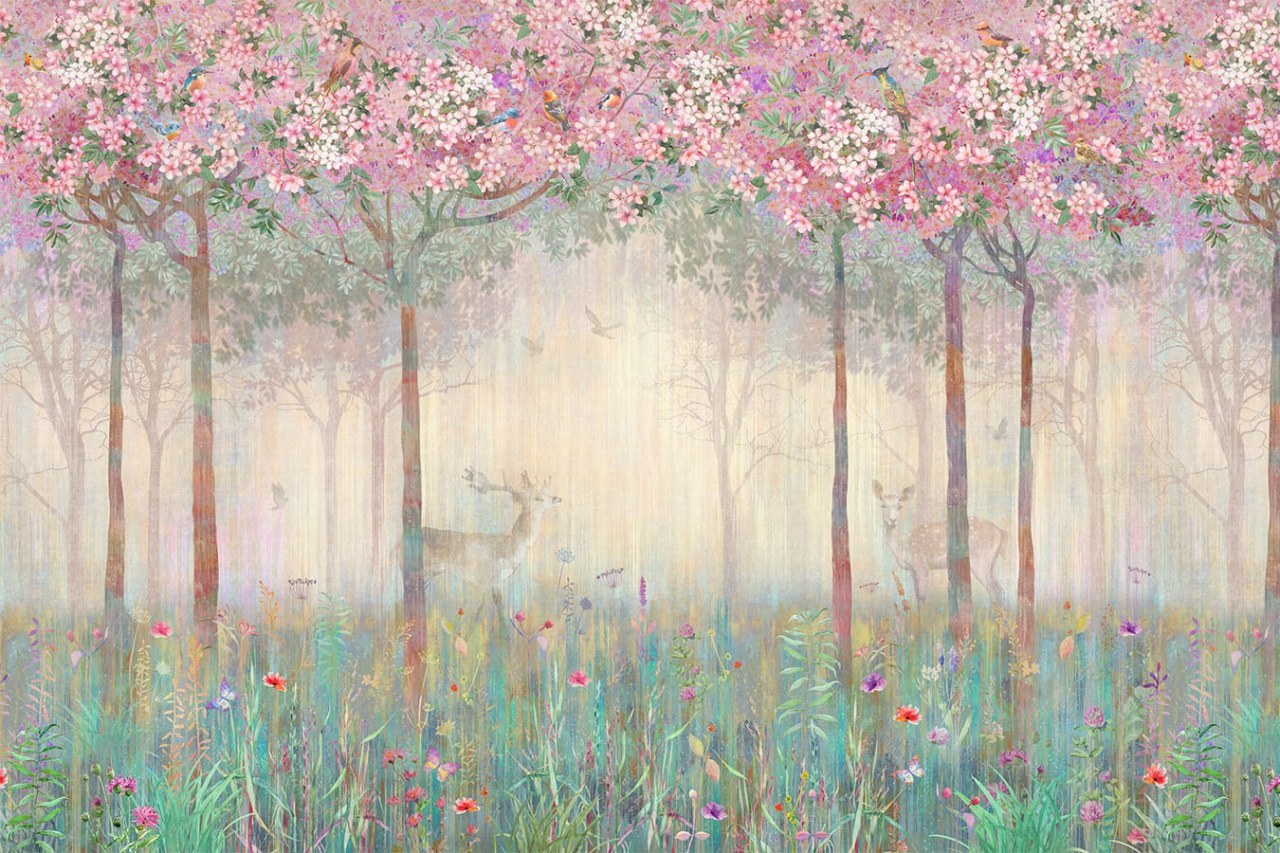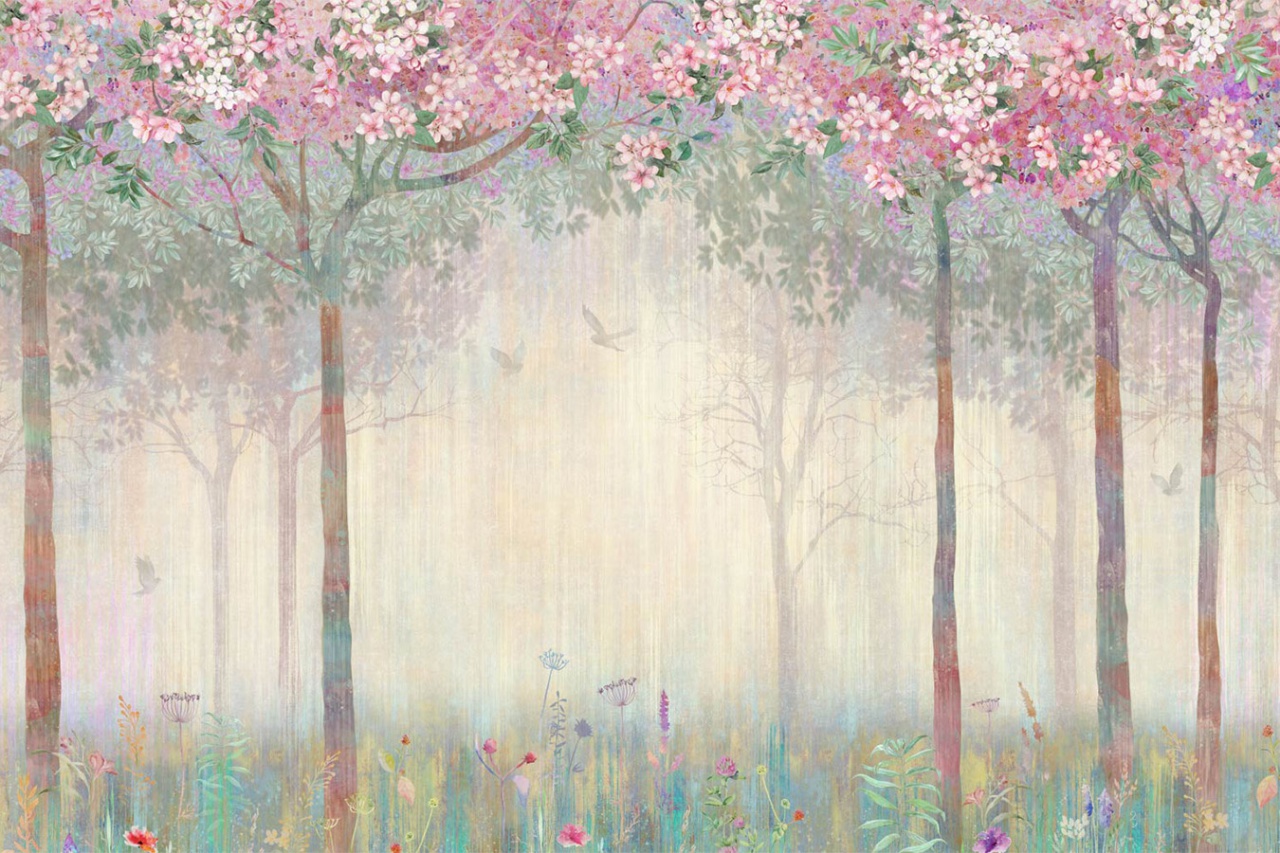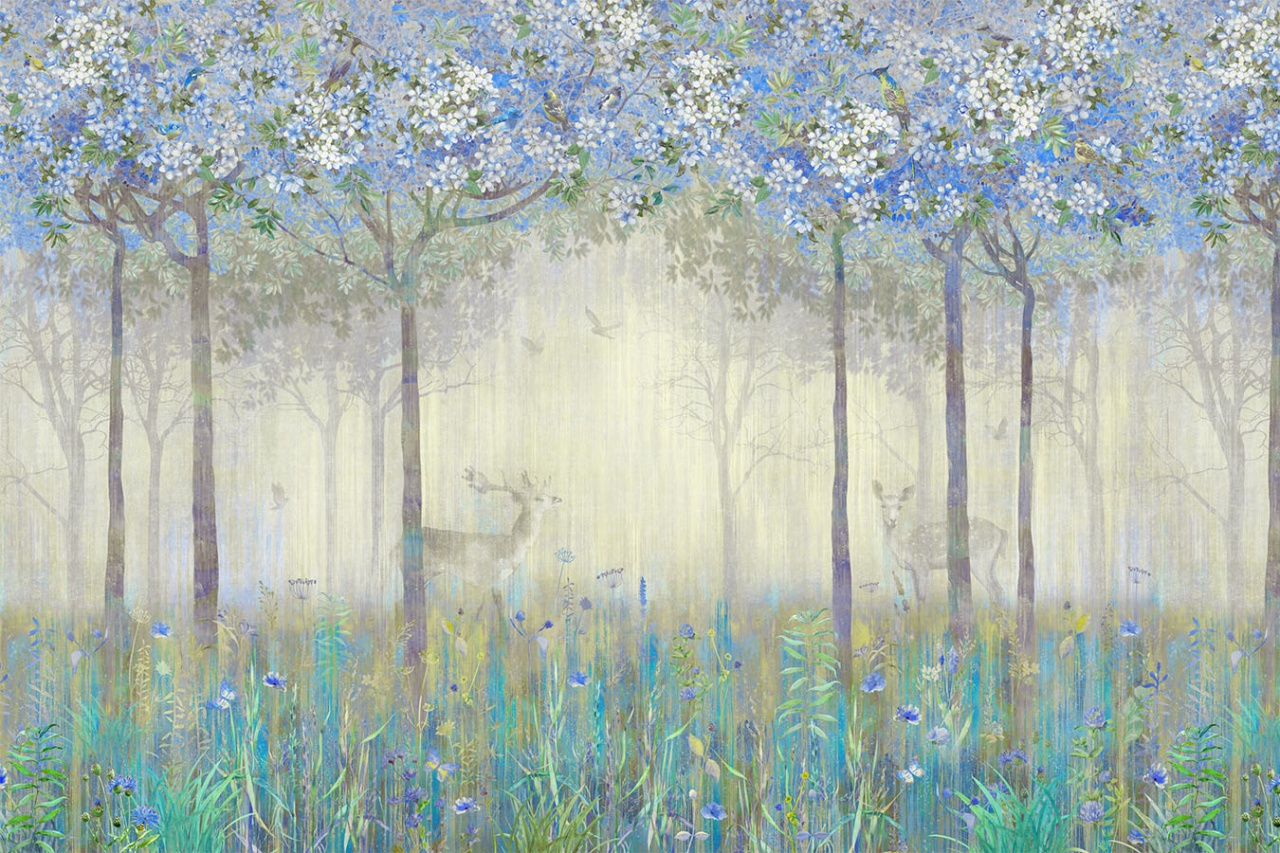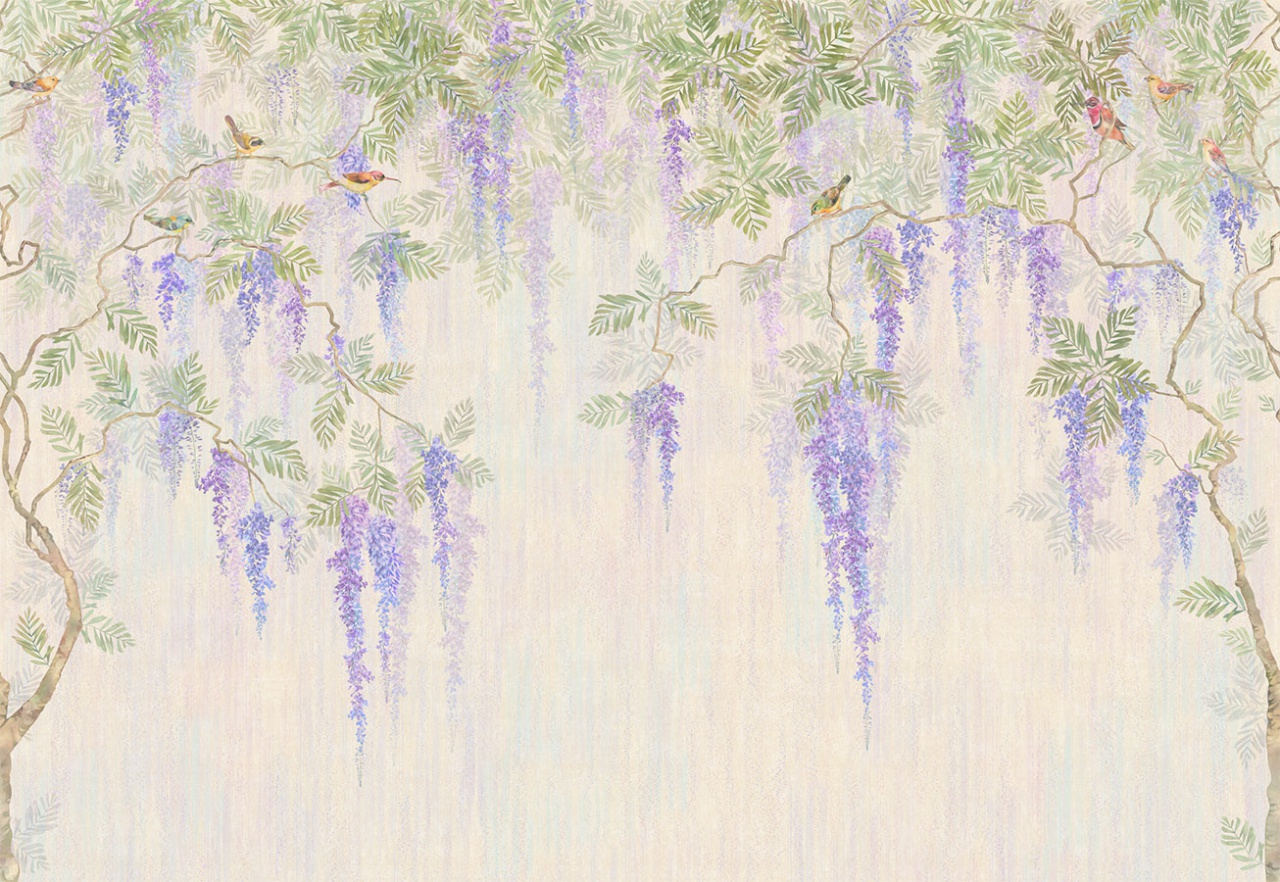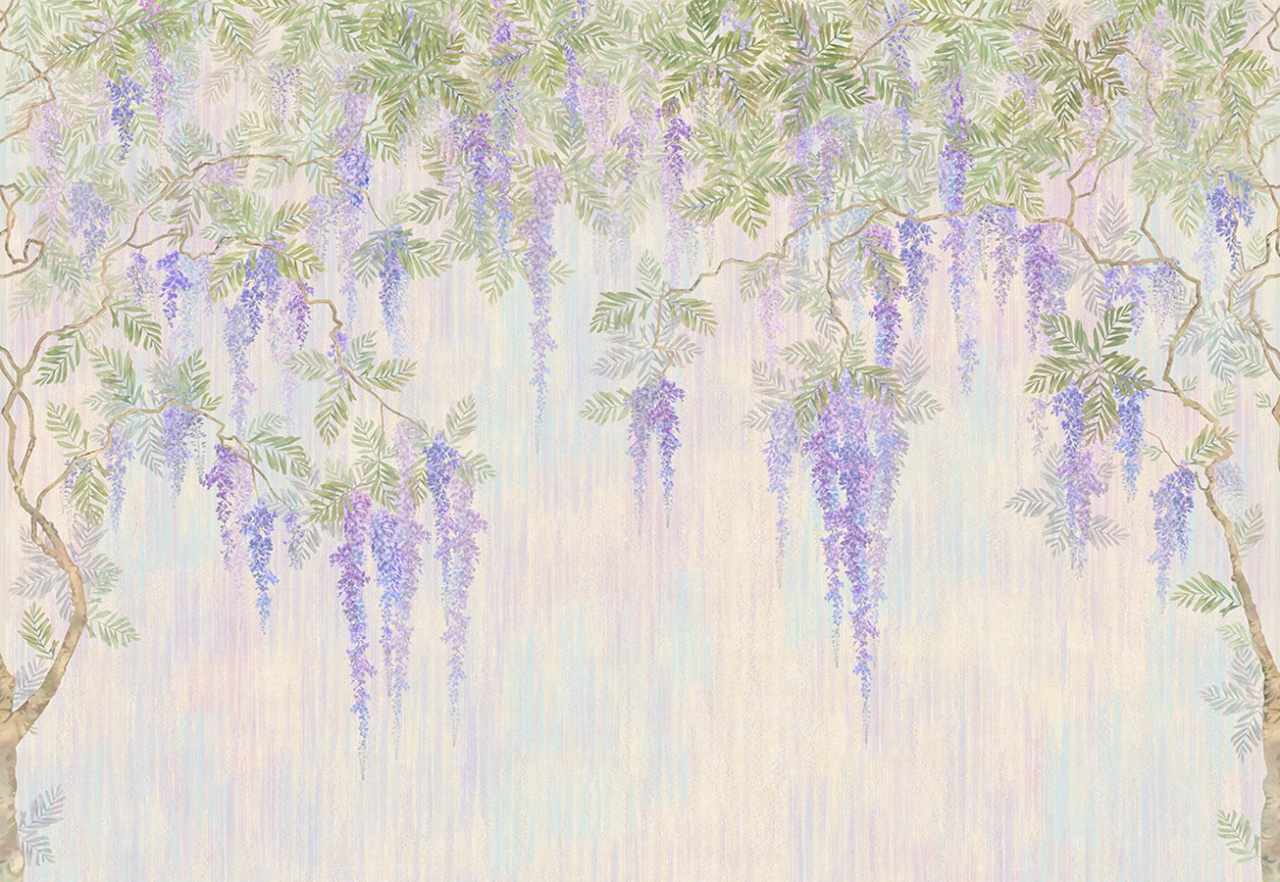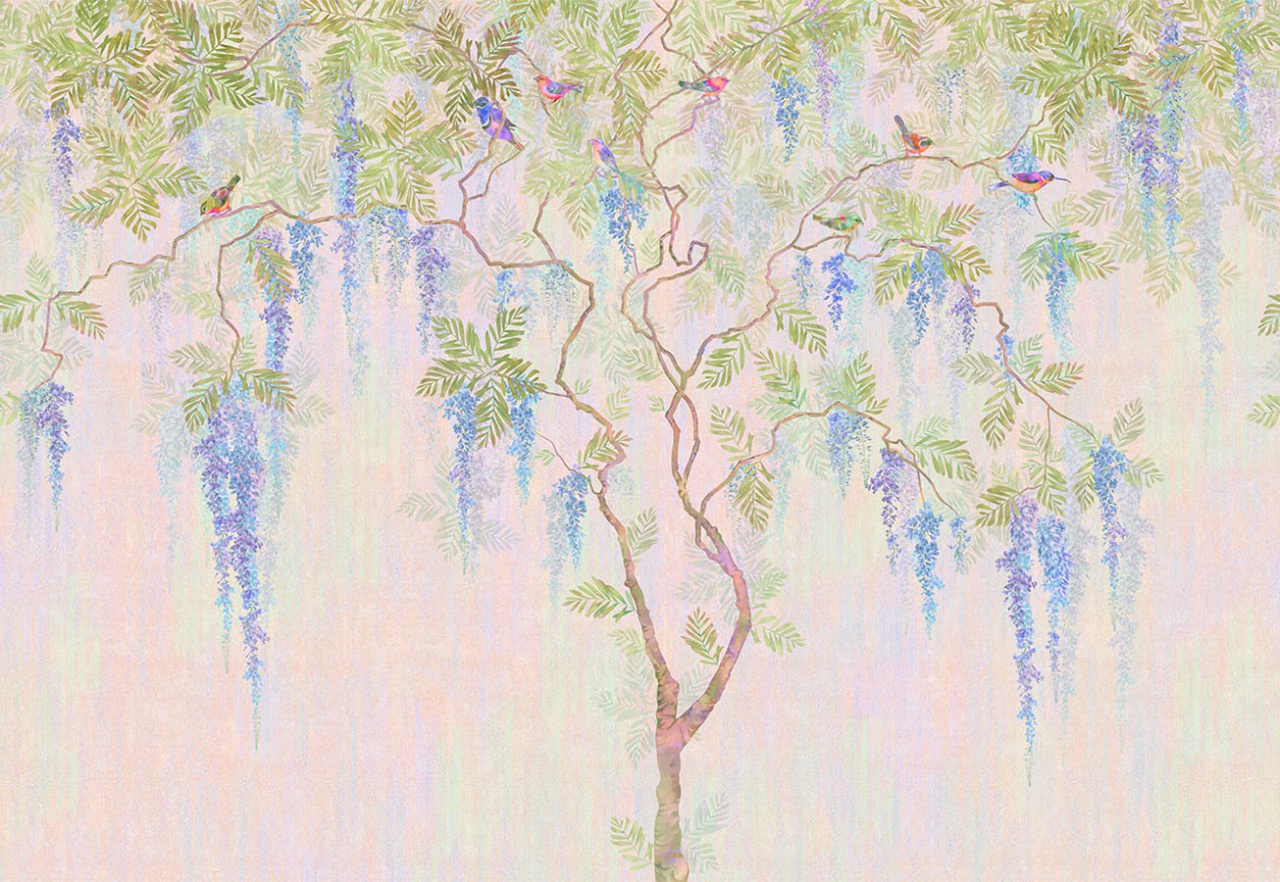 4. Image transferring
All themes of the collection reproduce the paintings effect on a primed surface. The image transferring process is effected on a modern and high-technology equipment, allowing to produce seamless wallpaper of a big format with a high quality of color and details transferring. This technological process is the exclusive and doesn't have analogs in the world! This transferring technology repeats each touch of a painter and even imperceptible color shade.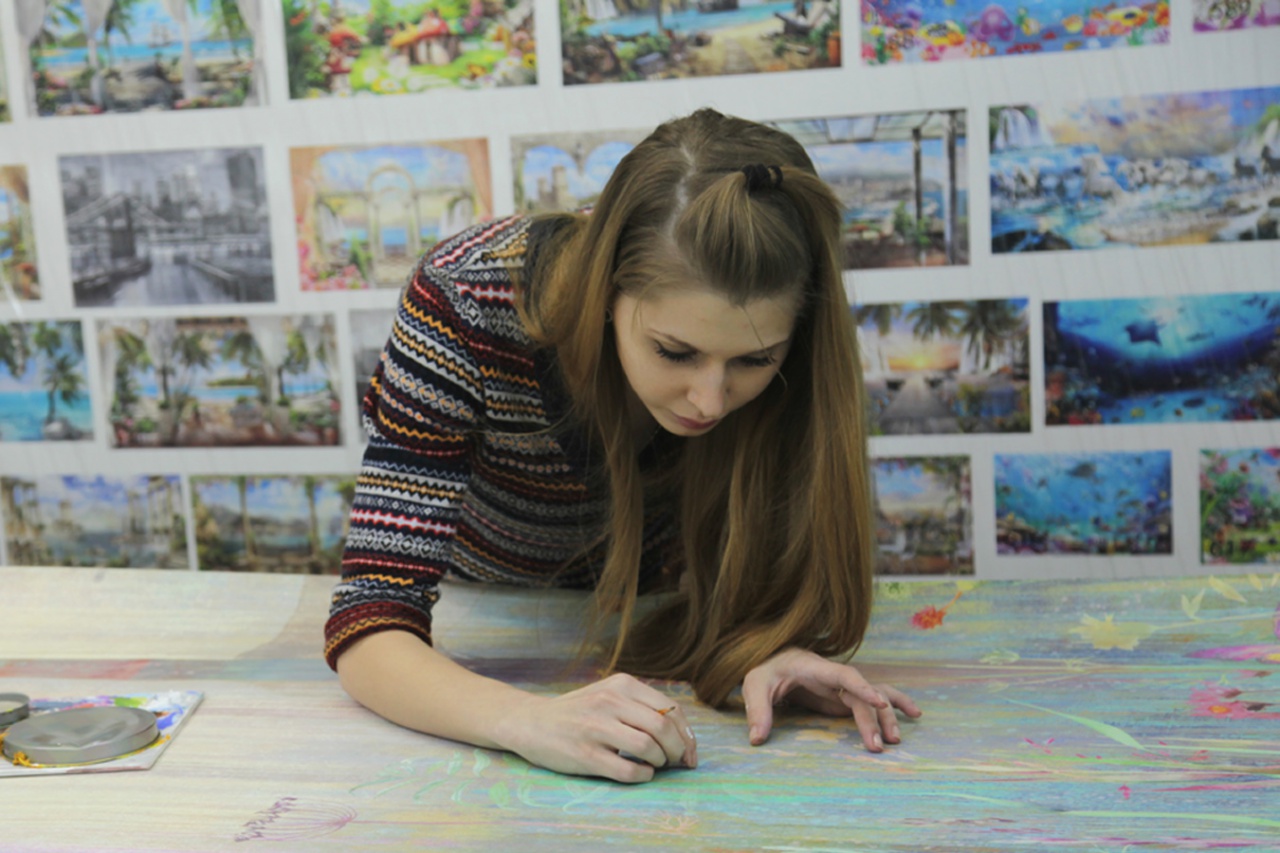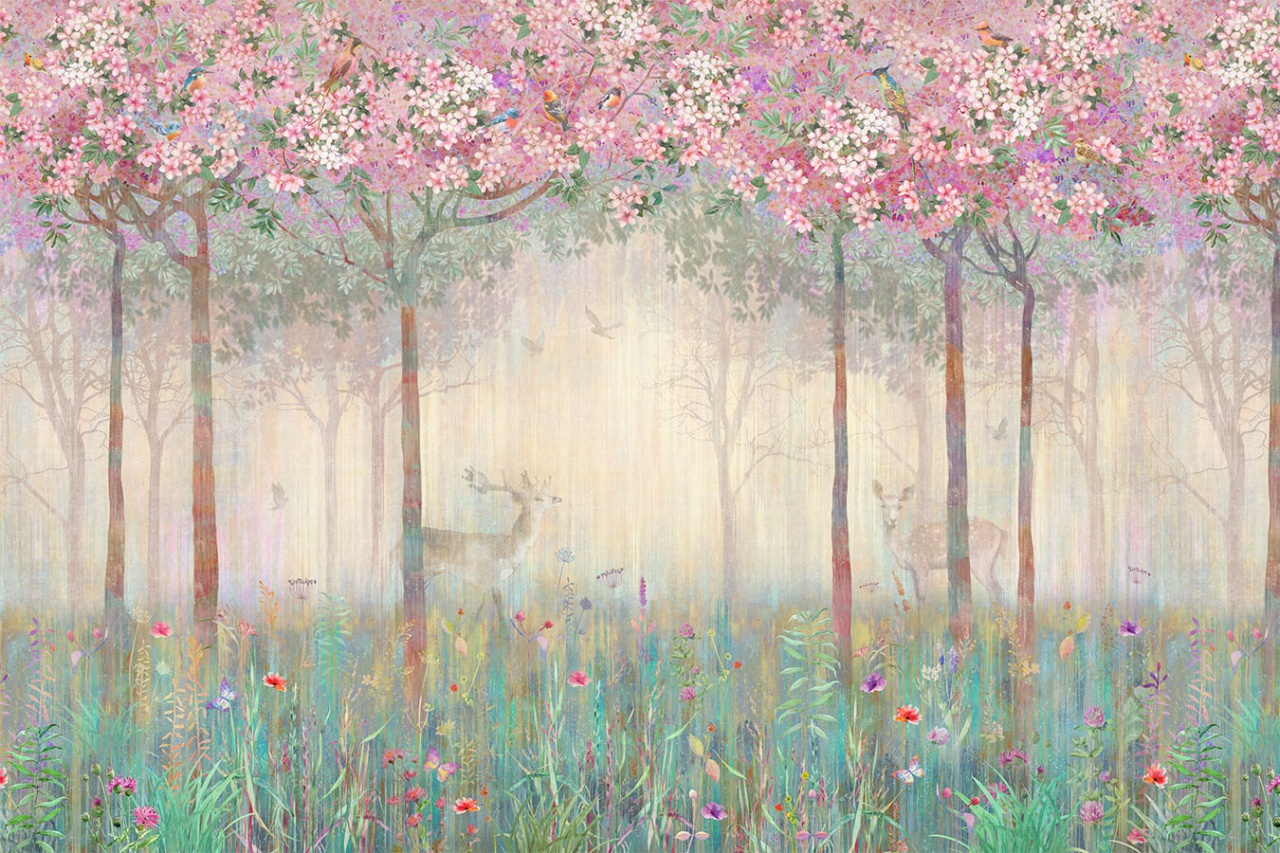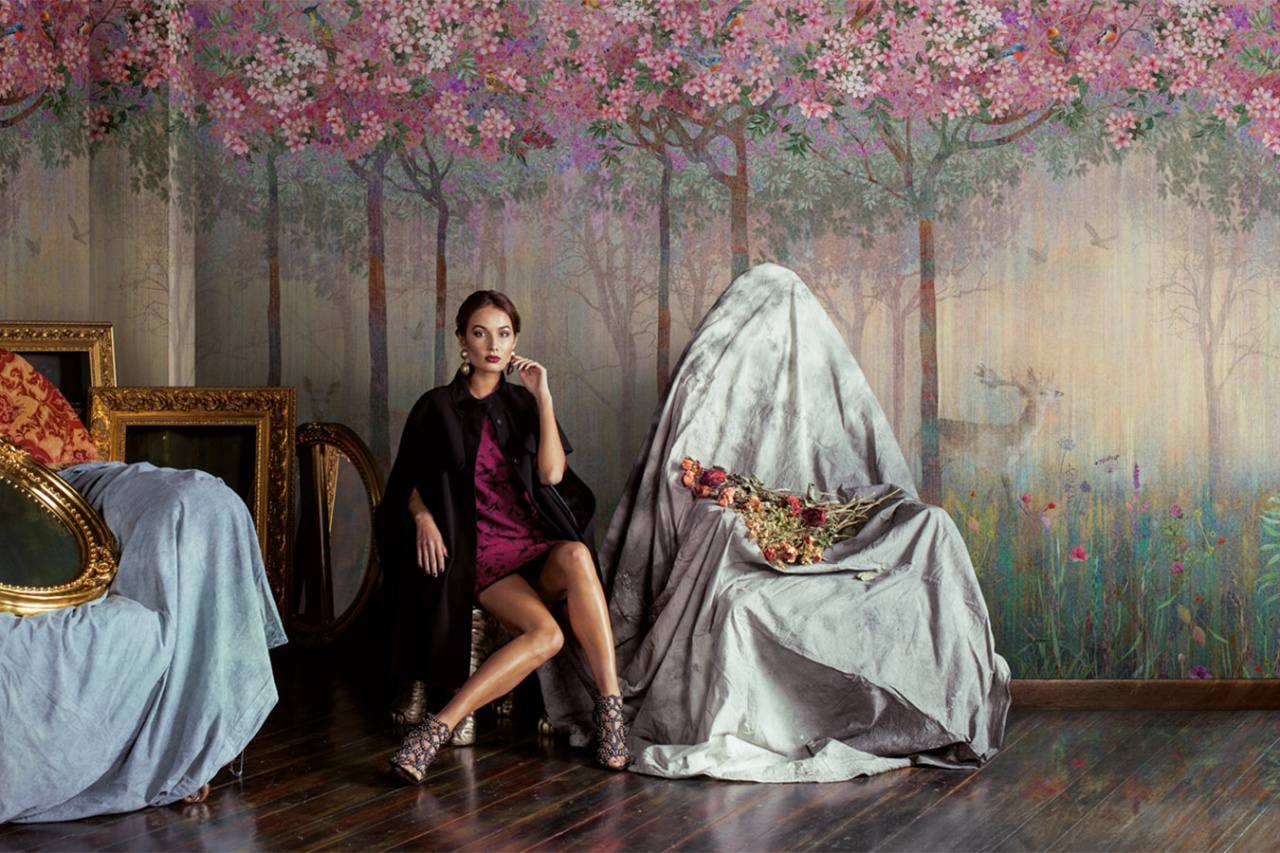 Only manually applying of the image is effected for production of Affresco Colore and Ethno collections. After a partial drying of a plaster base, craftsmen manually cover the entire surface of a canvas by an equal layer of a background color. Coloring pigment enters inside of wet plaster forming a consistent background color that is a sunproof and fadeless. Ornaments are also manually transferred with a stencil and then a painter finishes a drawing.
5. Artistic drawing of details
At the final production stage the wallpaper is transferred to the art atelier. Painters draw the most significant details giving the uniqueness for each product.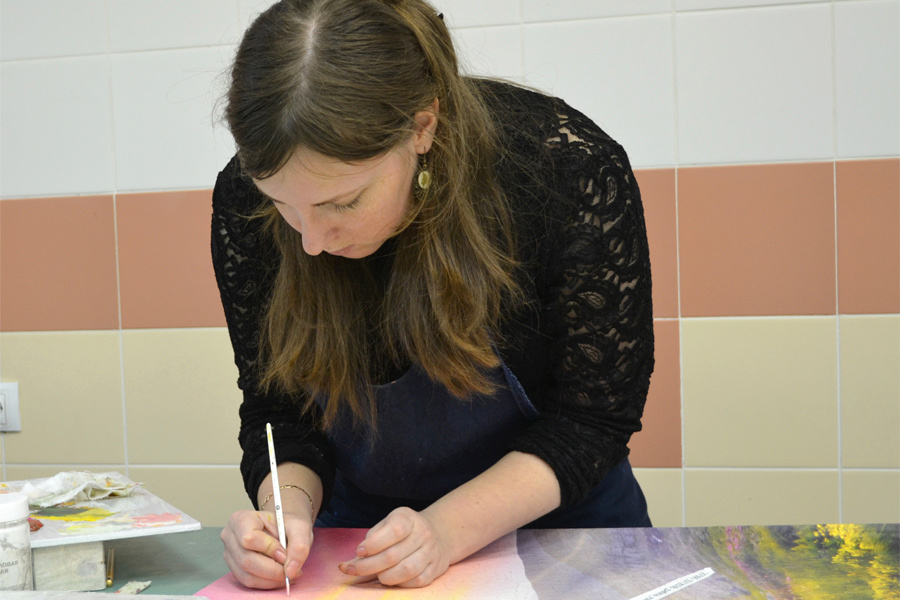 6. Covering with a protective varnish, quality control test and packaging
Each canvas covered with a protective moisture-resistant varnish that makes the product durable, moisture-resistant, protects from scratches and sunrays.
The quality control test is carried out at every stage of production process. Each canvas has a quality stamp at its back. In order to the protection against forgery each product gets its individual order number. Flexible canvas rolls up into a roll, envelops with a stretch film and placed to a hermetic tube. In such a tube the product can be stored during a year saving all the characteristics not loosing flexibility.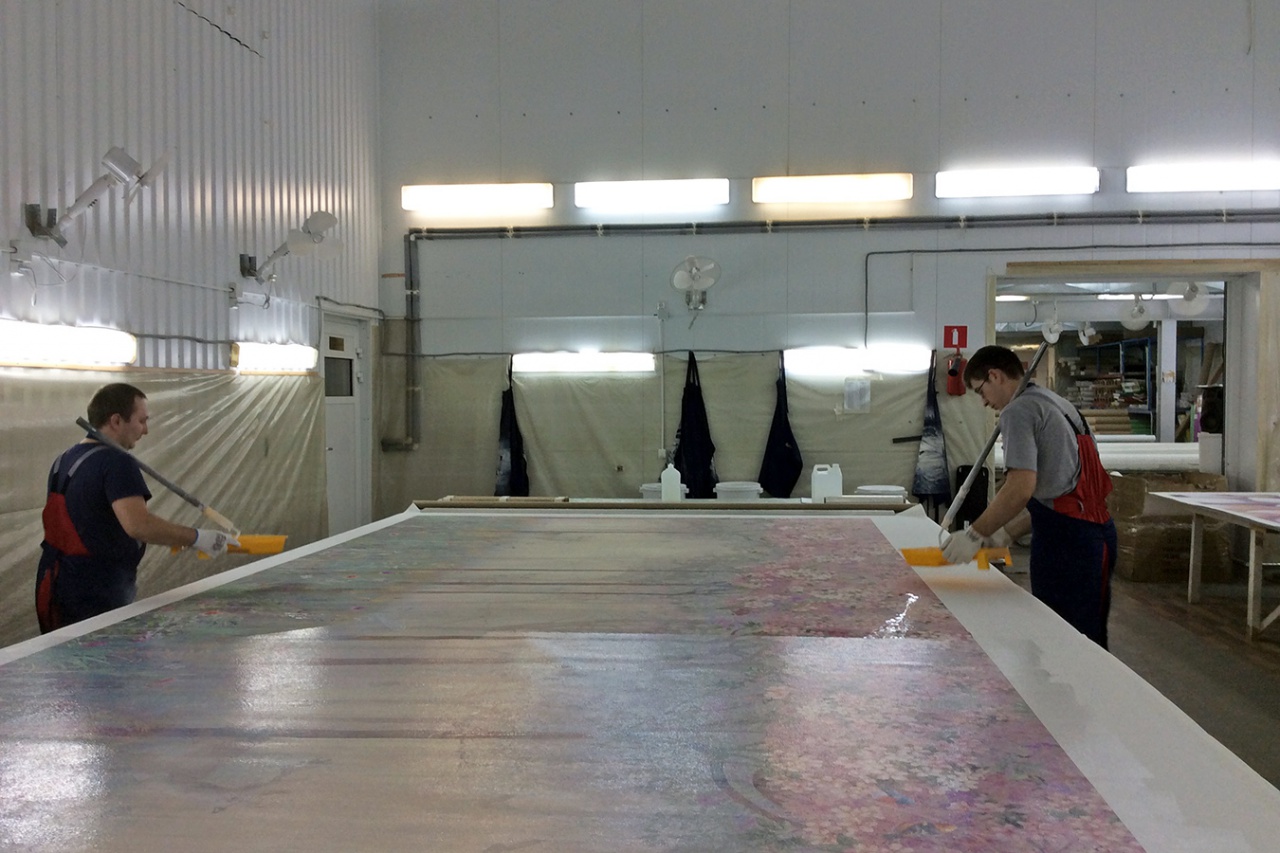 Affresco wallpaper always looks like wall paintings in any interior.