You will certainly appreciate the impressive assortment of wallpaper of first-class factories like ARTE, Atlas Wallсoverings, Blue Mountain, Calcutta, EPOCA Wallcoverings, KT Exclusive, Loymina, TIFFANY, Wallquest, York and many others from Italy, Germany, Belgium, USA, Canada, Great Britain, Russia and other countries. A big selection of catalogs allows you to choose a preferred style: geometrical strips, floral prints, traditional arabesques, modern themes, high-tech and many other themes. You can find a thousand models of modern wallpaper: vinyl, non-woven, textile, paper.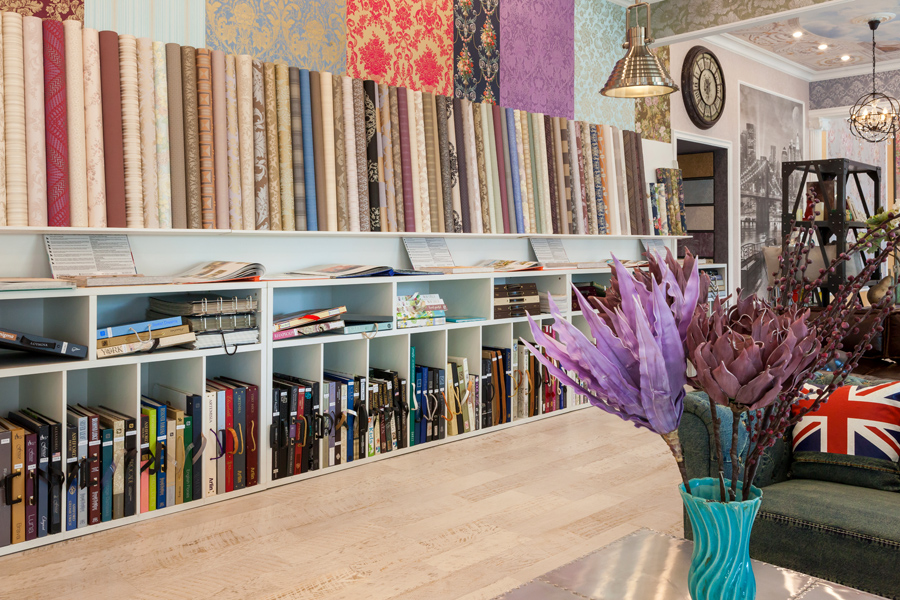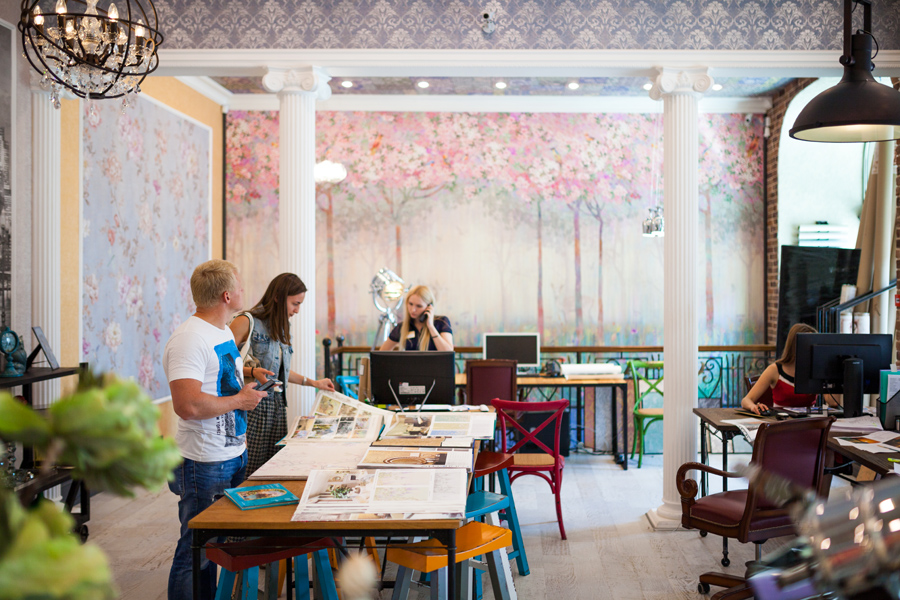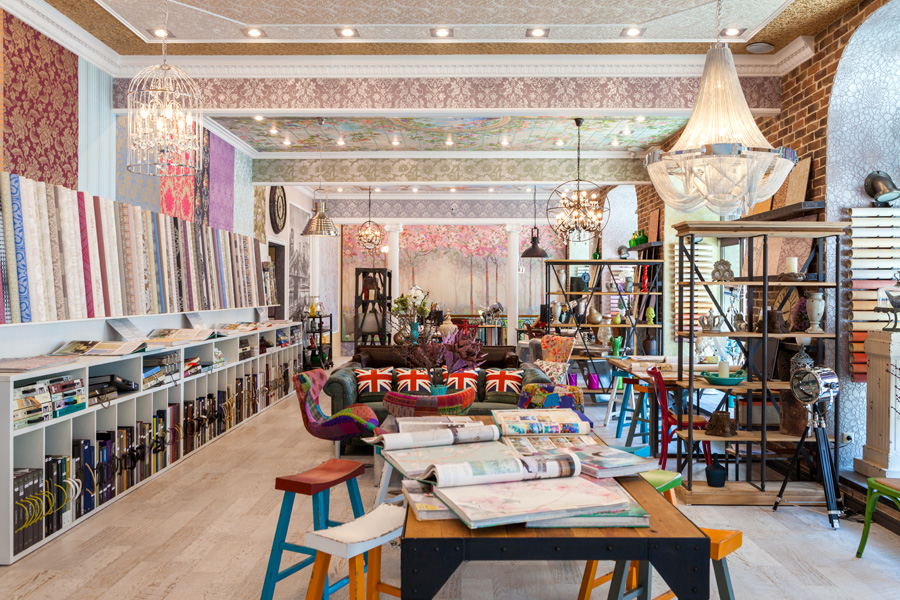 We also have a wide selection of exclusive designer furniture in a vintage and loft style. You can see interesting furniture's shapes, perfect combination of modern and natural materials – metal, and leather, modern ways of handling and unique technics of finishing. There are also frescoes and hand-made seamless panels, exclusive designer lightening, paintings, elements of décor in different style solutions, accessories and gifts. This entire assortment is presented in a way that a visit of our showroom would be interesting absolutely for any client, including professionals in interior design and decoration.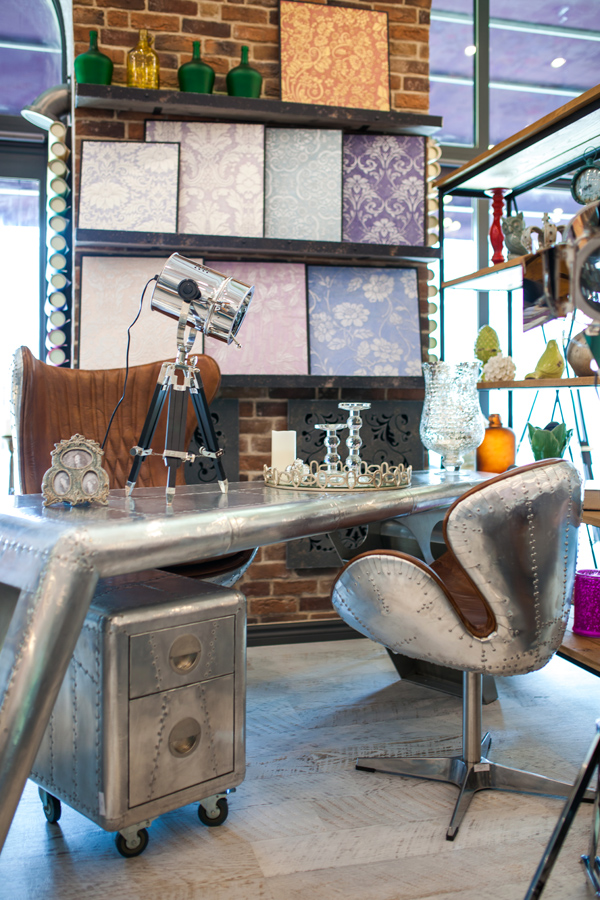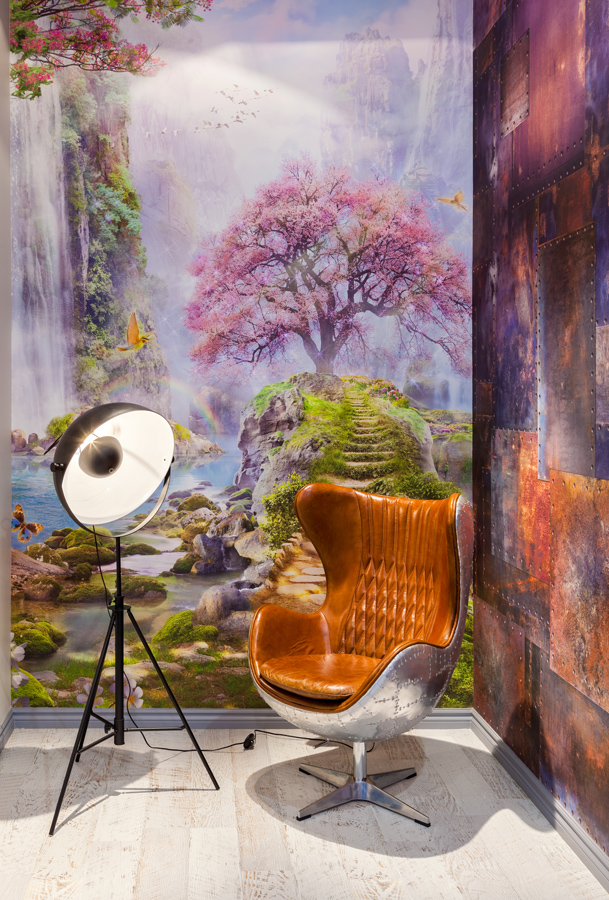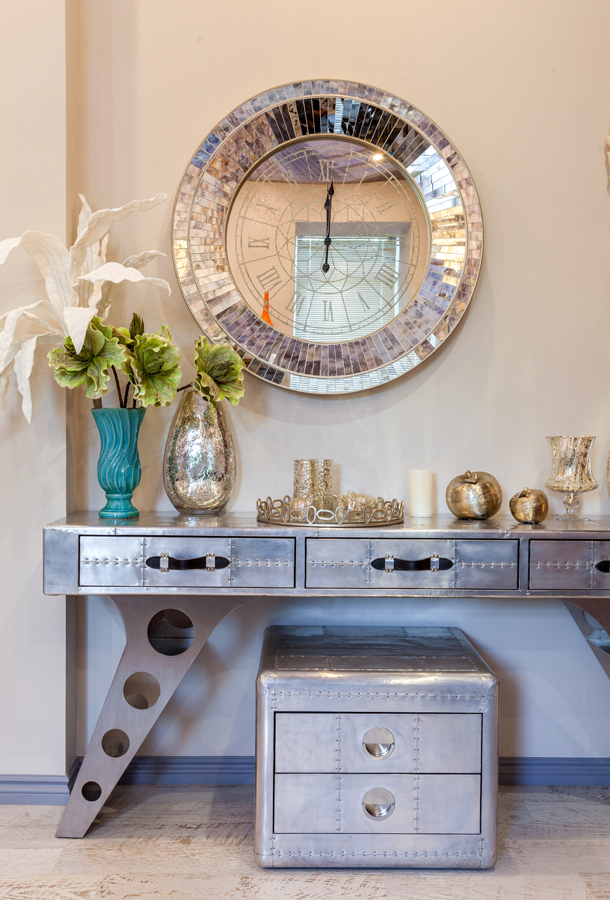 A workspace of Affresco showroom allows to every customer to select decorative materials and furniture in a separate equipped zone. A free Wi-Fi connection and a coffee will be proposed for all visitors of the showroom.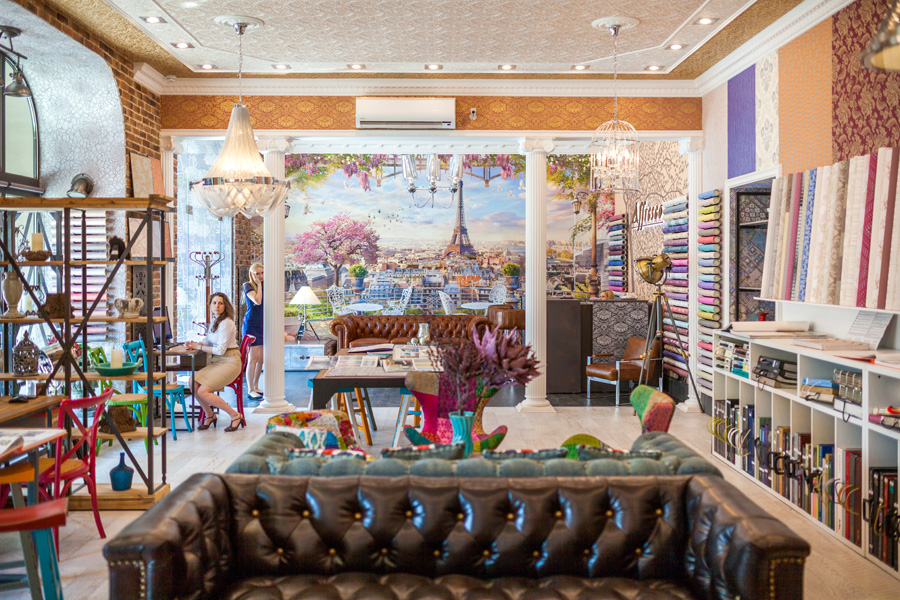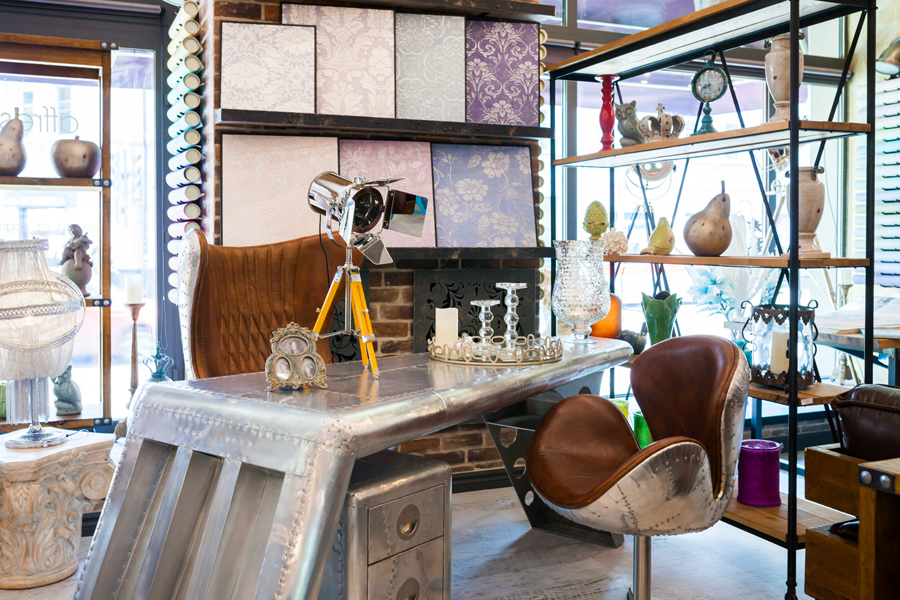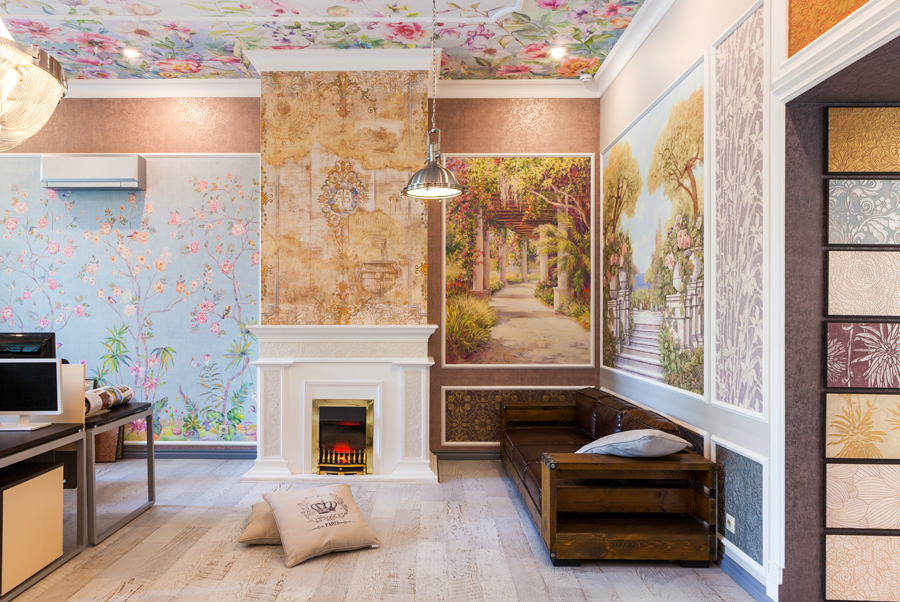 Our decorators will assist you in material's selection as well as in creation of exclusive designs of frescoes and wallpaper and then they will show you how it looks in your interior.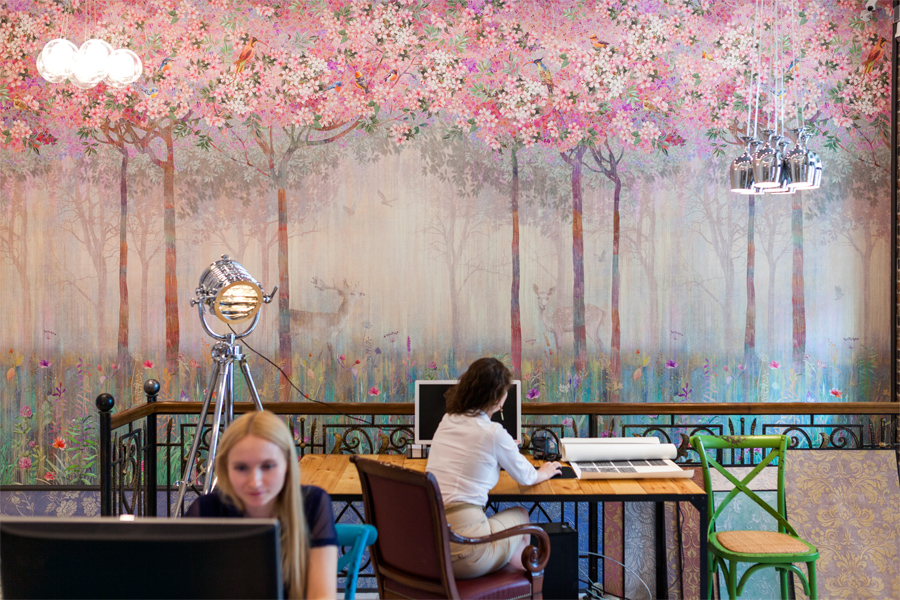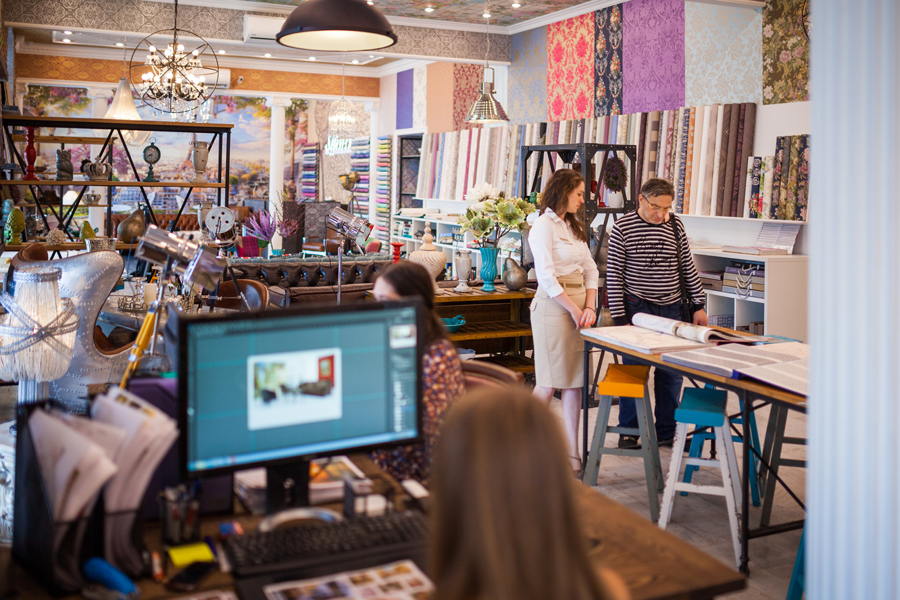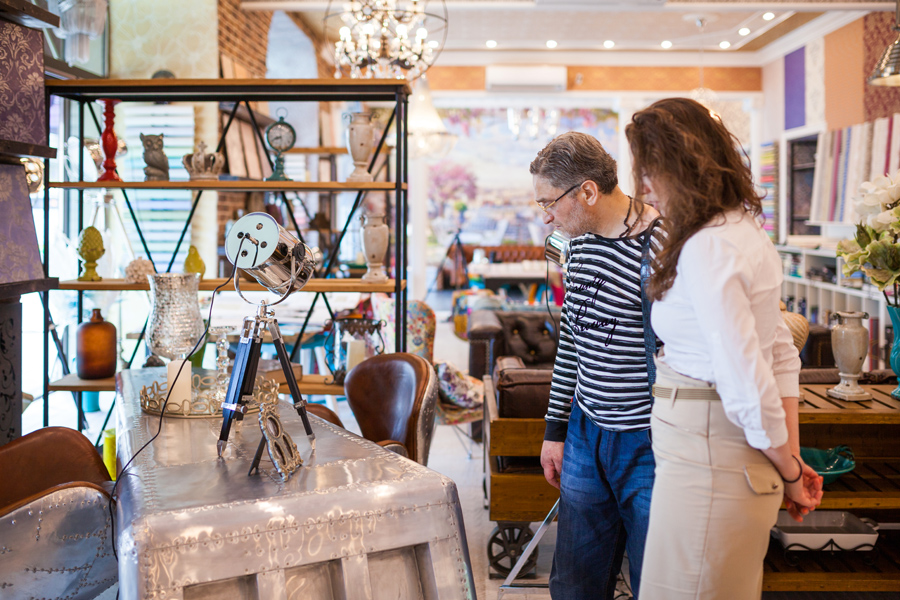 We are sure that a visiting of Affresco showroom will inspire you to create of your unique space and will give you interesting ideas for its realization.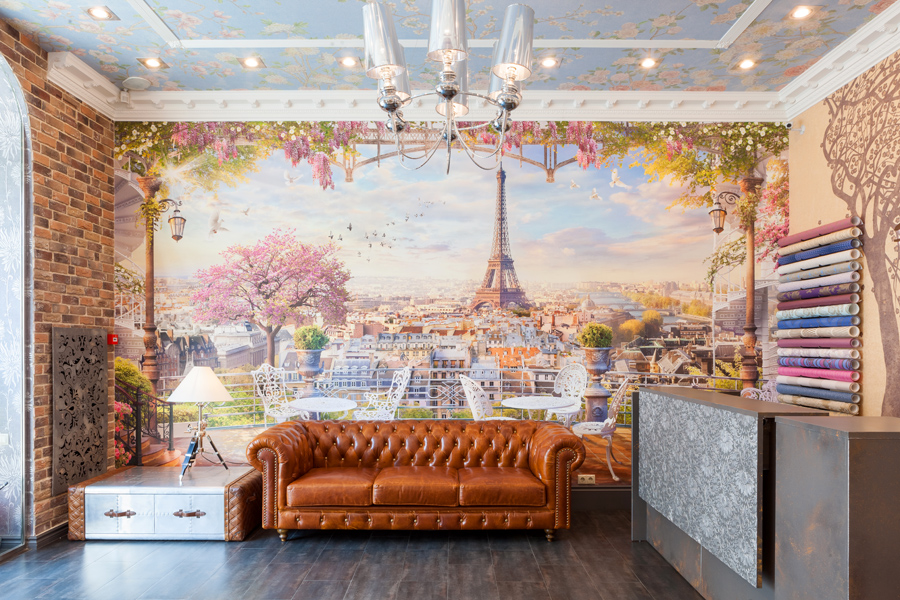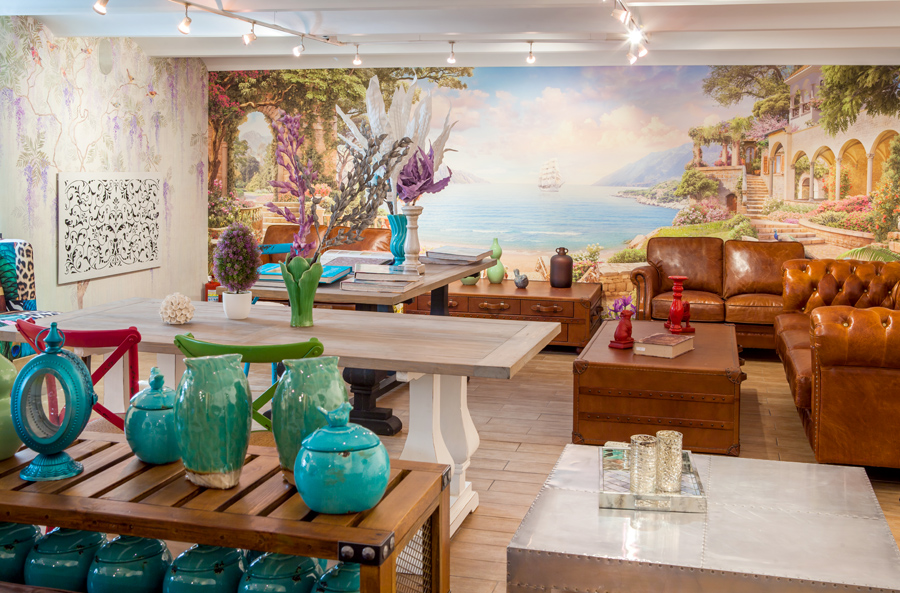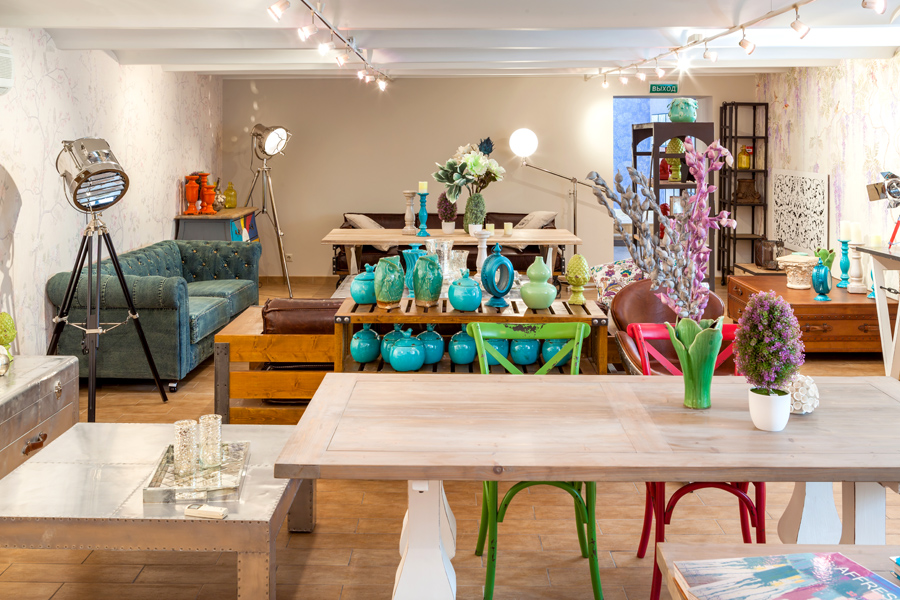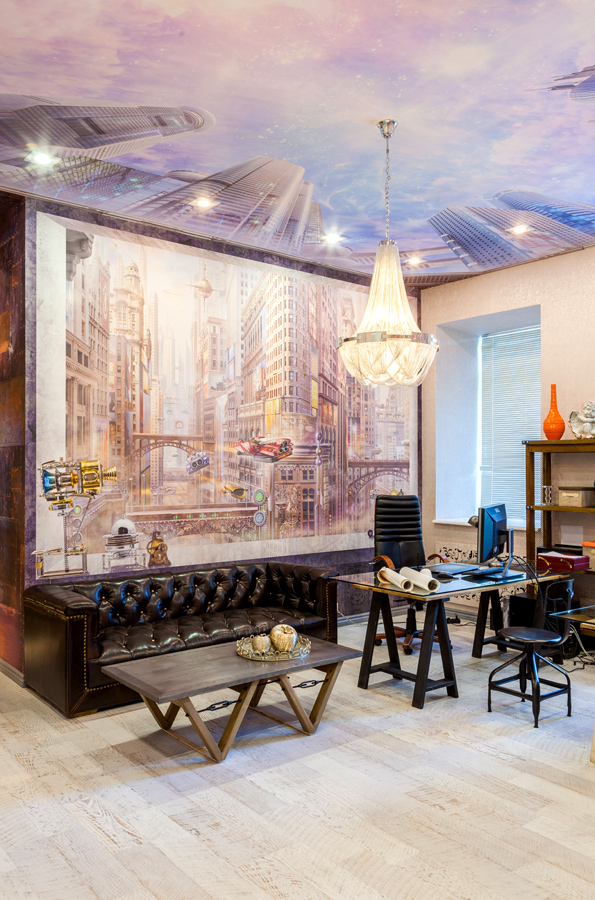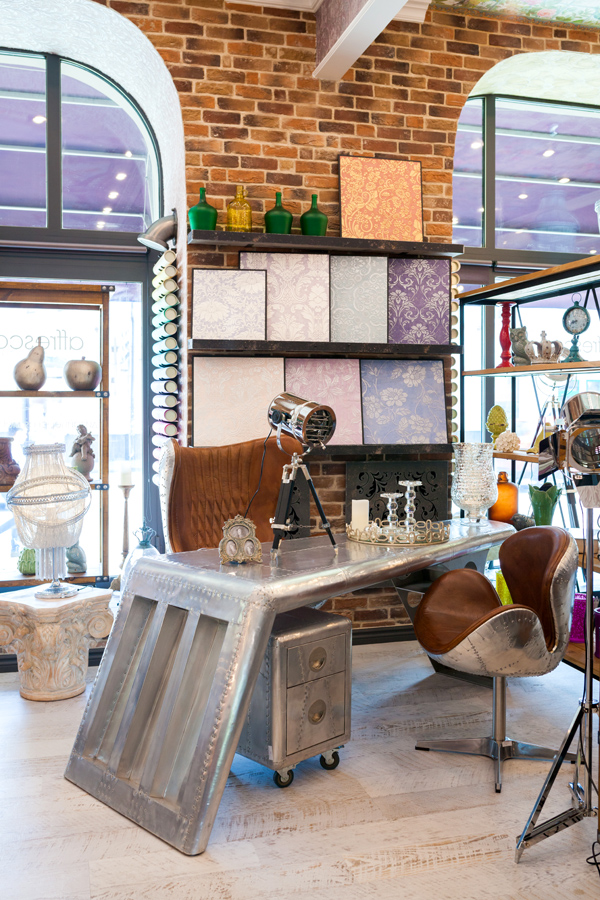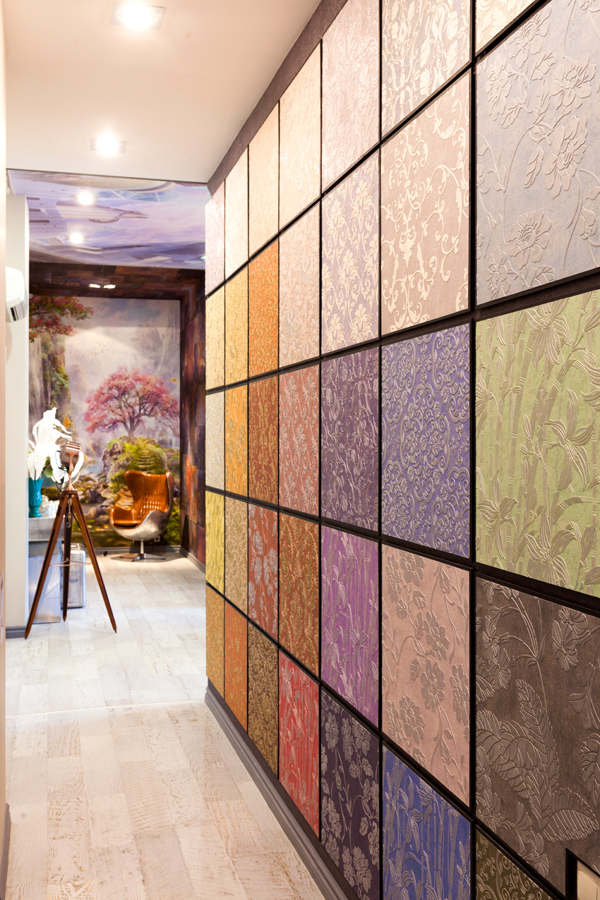 Affresco showroom proposes a range of exclusive services to its customers:
-      Co-work with a designer. In our showroom you can create your unique design of the future wall coverings – frescoes, wallpaper or photo wallpaper, taking into consideration all of your requests and architectural characteristics of your space.
-      Designer's visit of your project and selection of materials for decoration of your interior
-      Estimator's visit of your project
-      Installation of selected wallpaper, frescoes and photo wallpaper
-      Order delivery
-      Free Wi-Fi connection in our showroom
For designers and architects
The main Affresco showroom offers a special loyalty bonus program for professionals in design and decoration. For members of loyalty bonus program Affresco proposes the following:
-      Accumulating discounts for all Affresco products
-      Catalogs and albums for work with customers
-      VIP services
-      Possibility to place your own designs on the Affresco web-site
-      Participation in Affresco' events, dedicated to the last trends in interior decoration
-      Participation in a competition of the best interior with exclusive Affresco prizes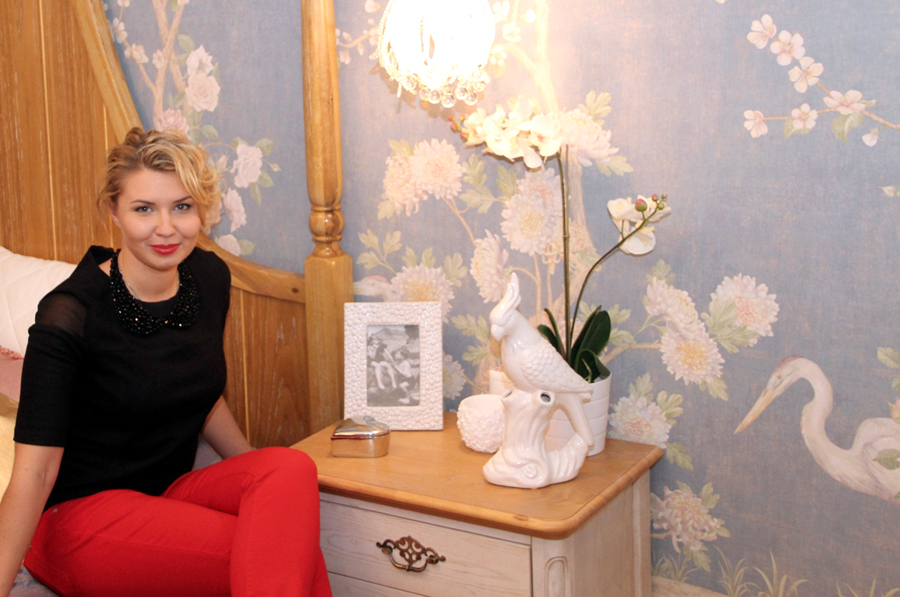 | | | |
| --- | --- | --- |
| Olga Savchenko -   head designer of a TV program "school of repairing" | Ksenia Korol – designer of a TV program "school of repairing"  | Lyubov Malenkina – chief designer of a TV program "school of repairing"  |