AFFRESCO Design Center is the main exhibition hall of the factory, located in the historical center of Moscow at 15/2 StarayaBasmannaya. The exposition of the AFFRESCO Design Centerimpressives for its scale, like the gallery of modern art, demonstrates the full breadth of the factory's products. The best scenes of wallpaper collections, frescoes, photo wallpapers and relief panels adorn the walls, ceilings, friezes and columns of the spacious halls of the main exhibition hall.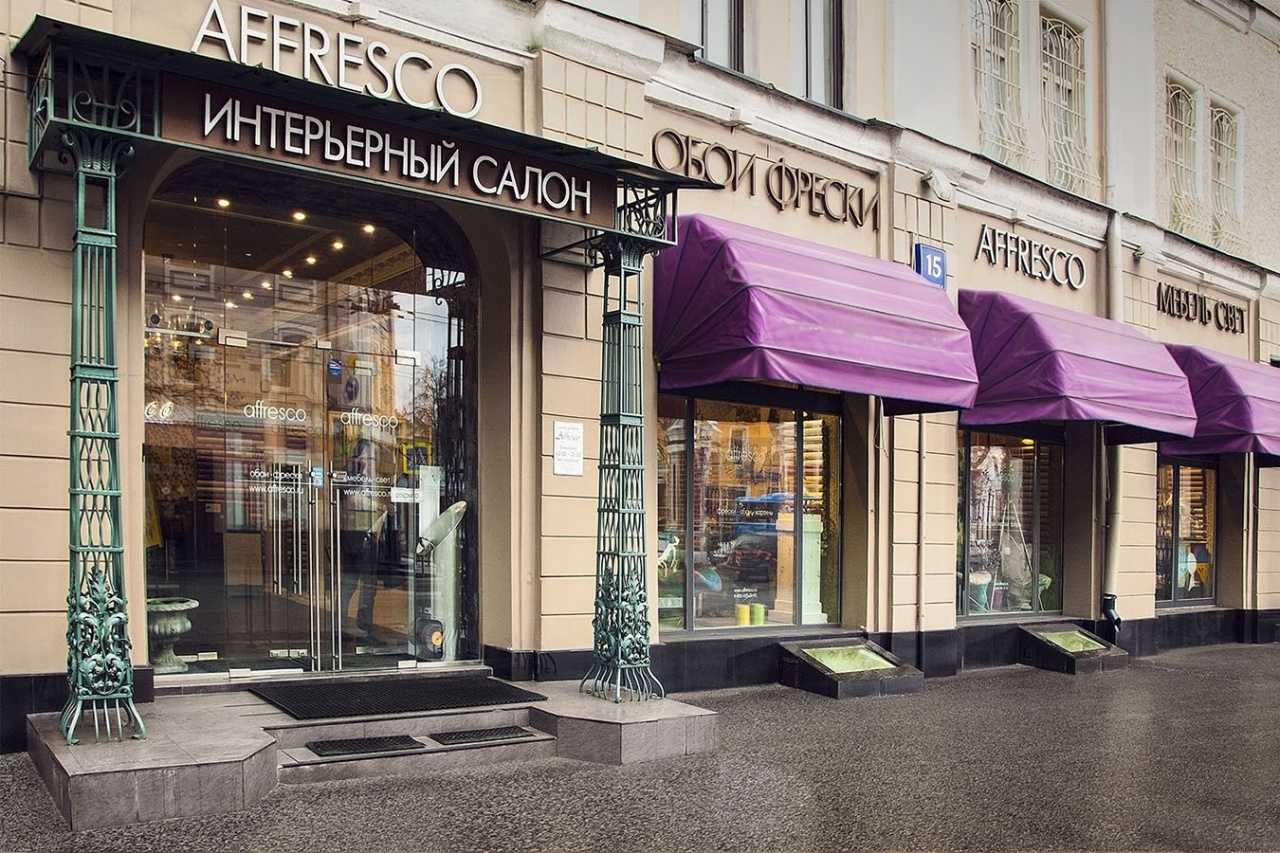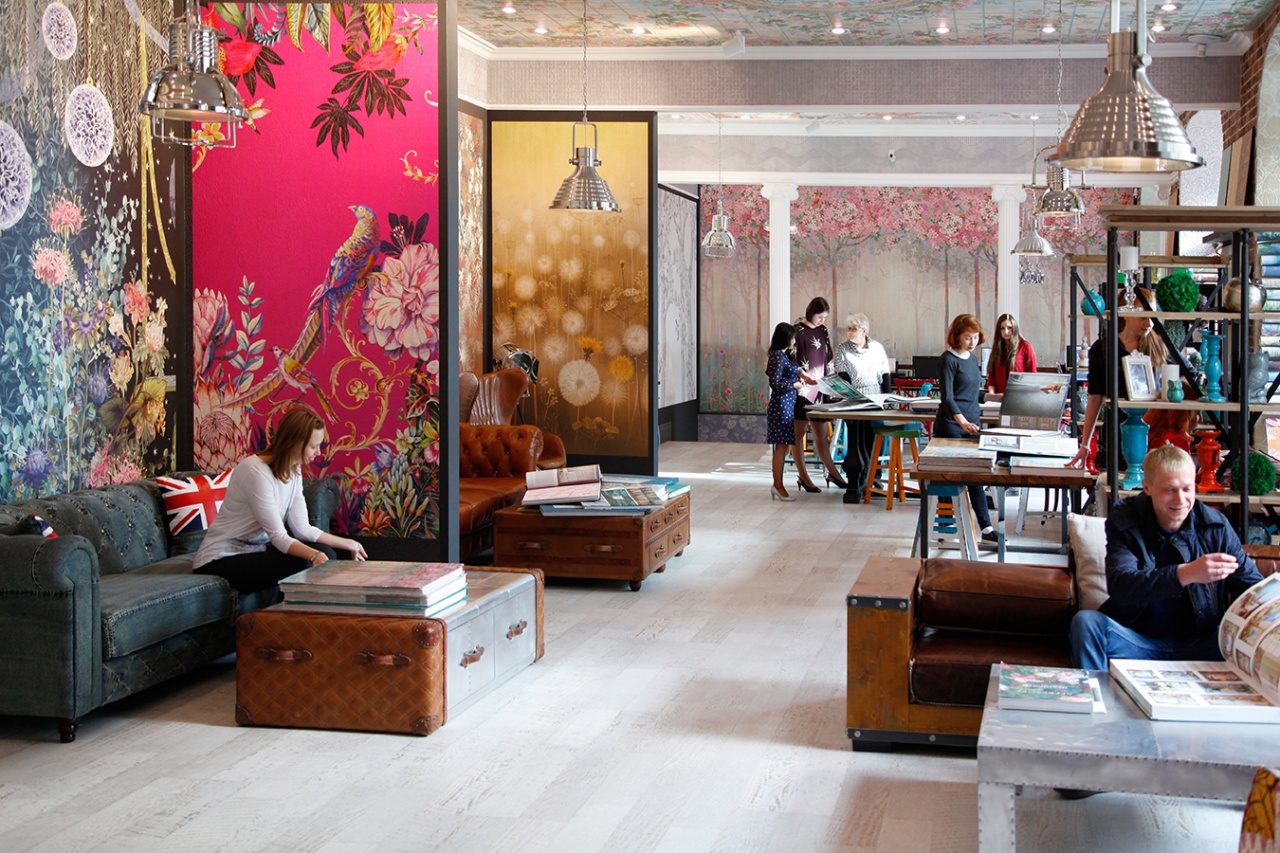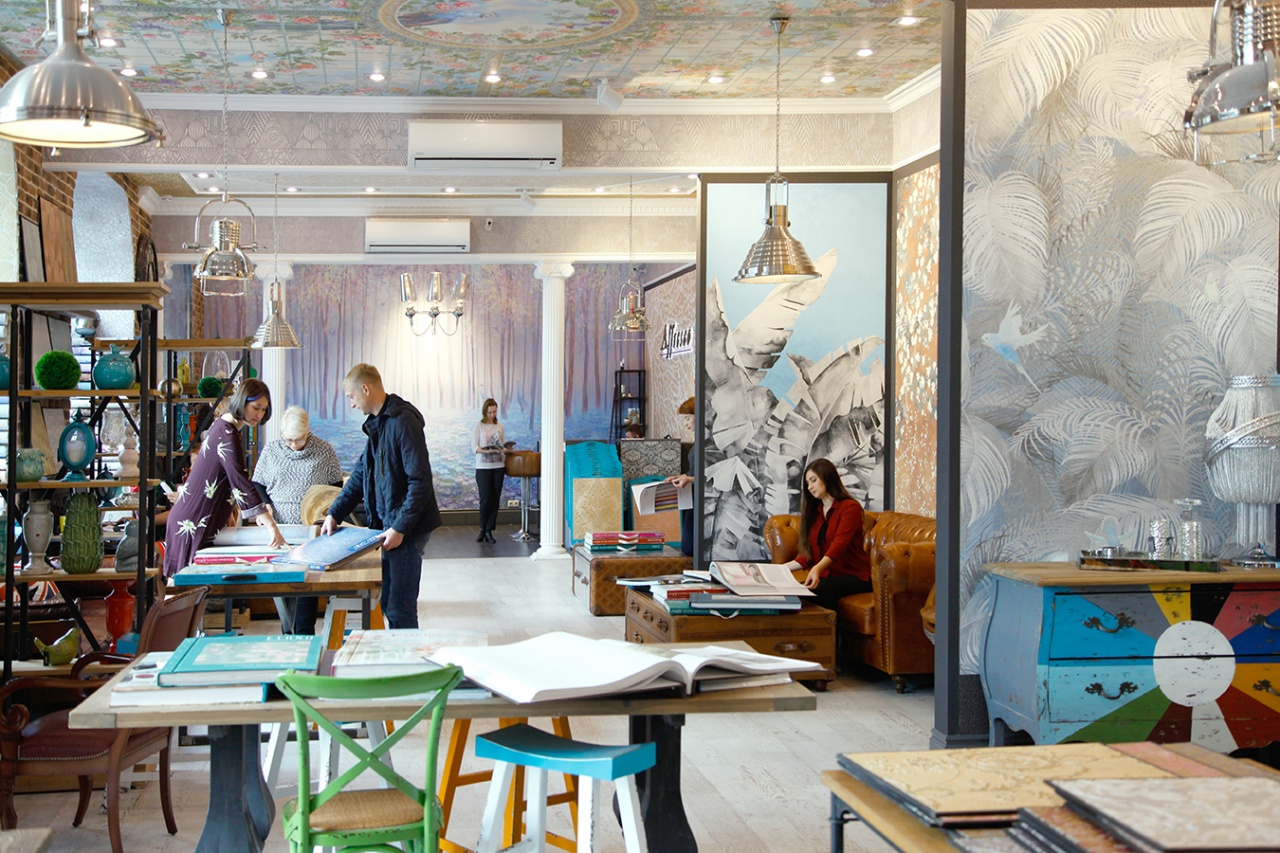 Many show business stars and famous designers are frequent guests of the AFFRESCO Design Center, largely due to impeccable advanced service and an exhaustive visual assortment of AFFRESCO branded products. In the spacious open space zone of the AFFRESCO Design Center there are professional designers and consultants who will help you choose not only finished products, but also create exclusive sketches of wallpapers or frescoes in your presence.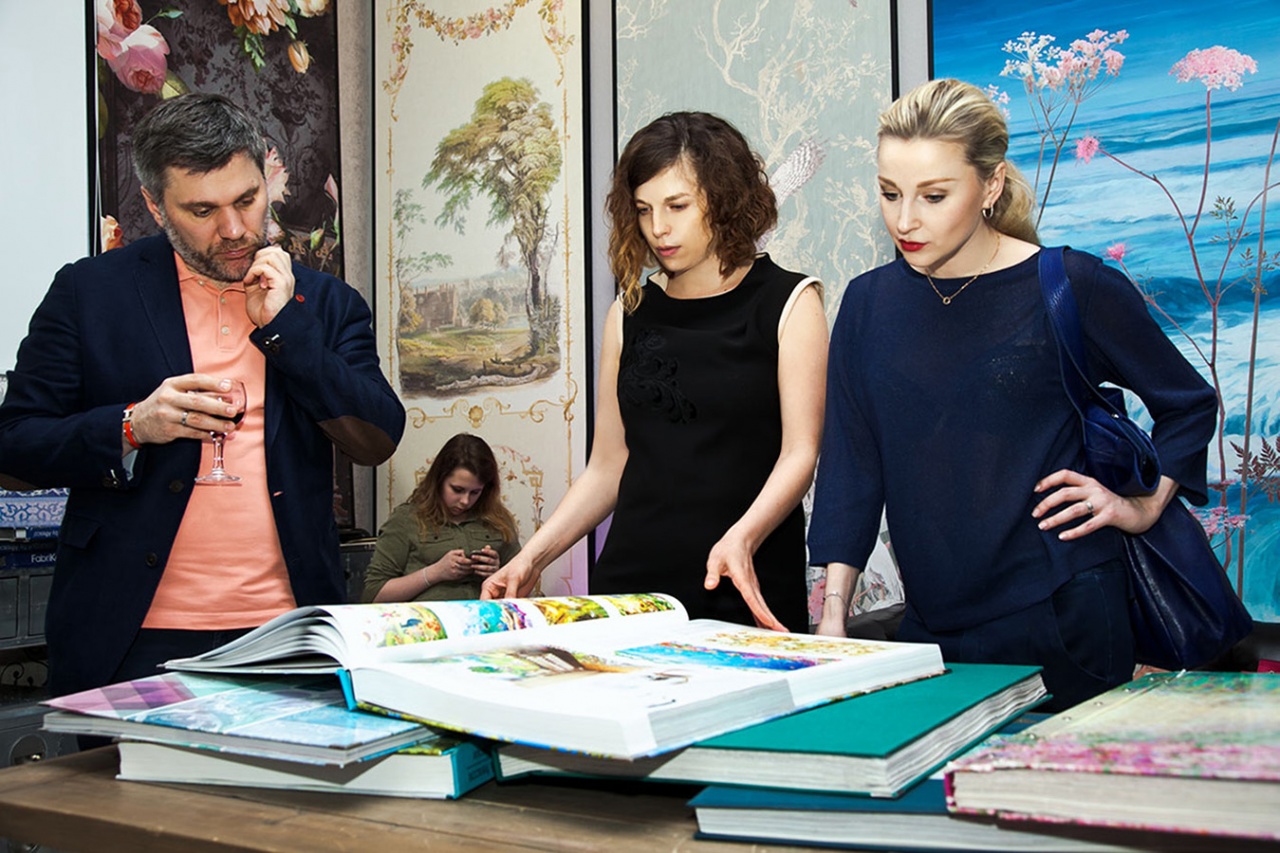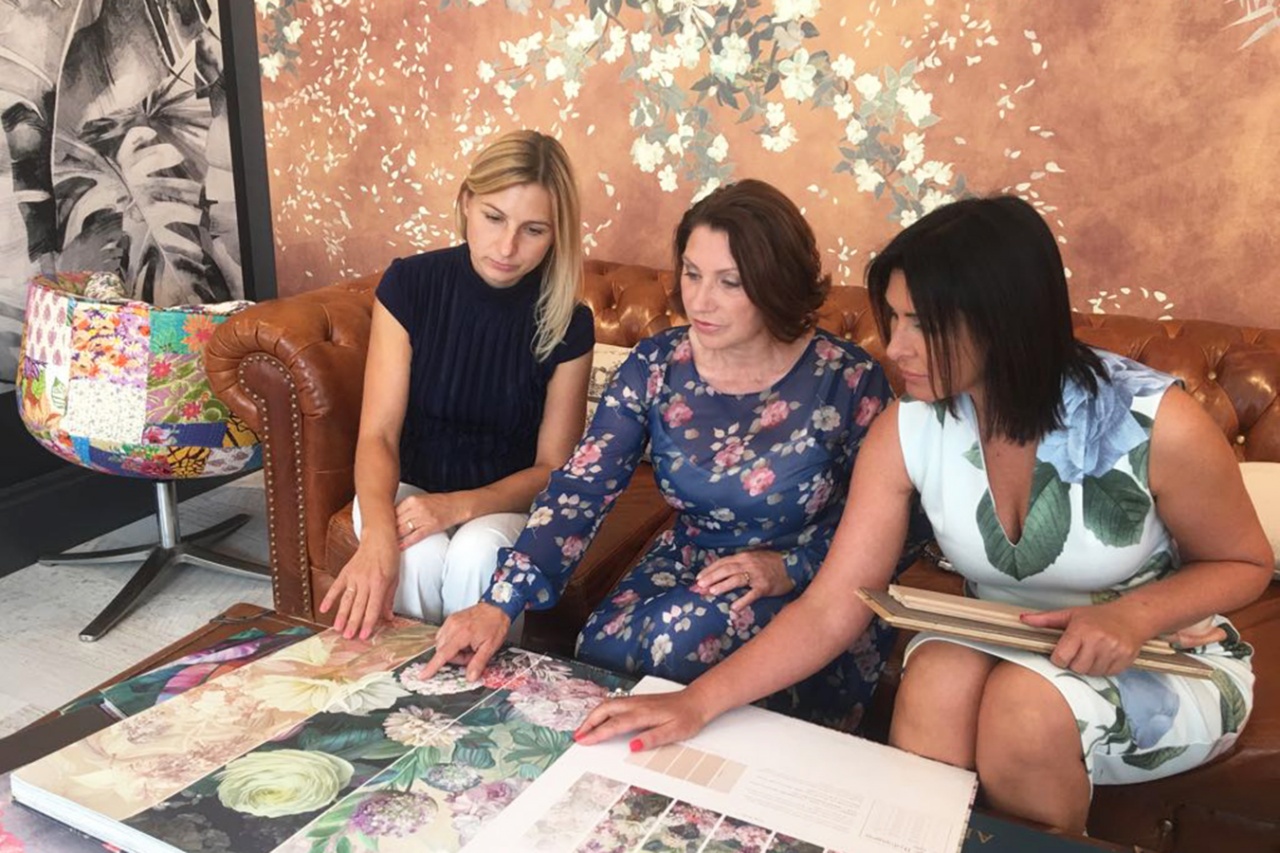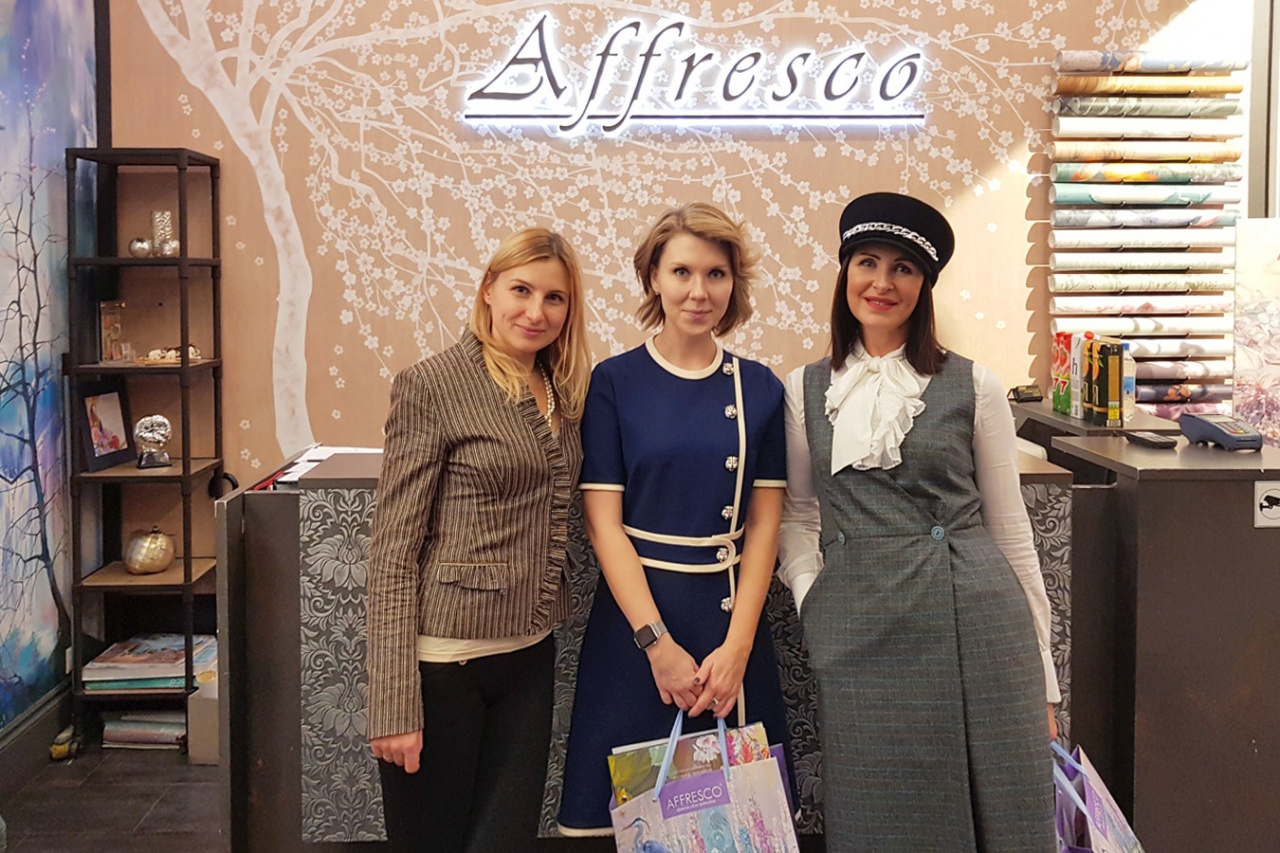 The AFFRESCO Design Center has become not only a favorite meeting place for our clients and partners and their inspiration for creating unique interiors, but also the main art venue for holding significant factory events.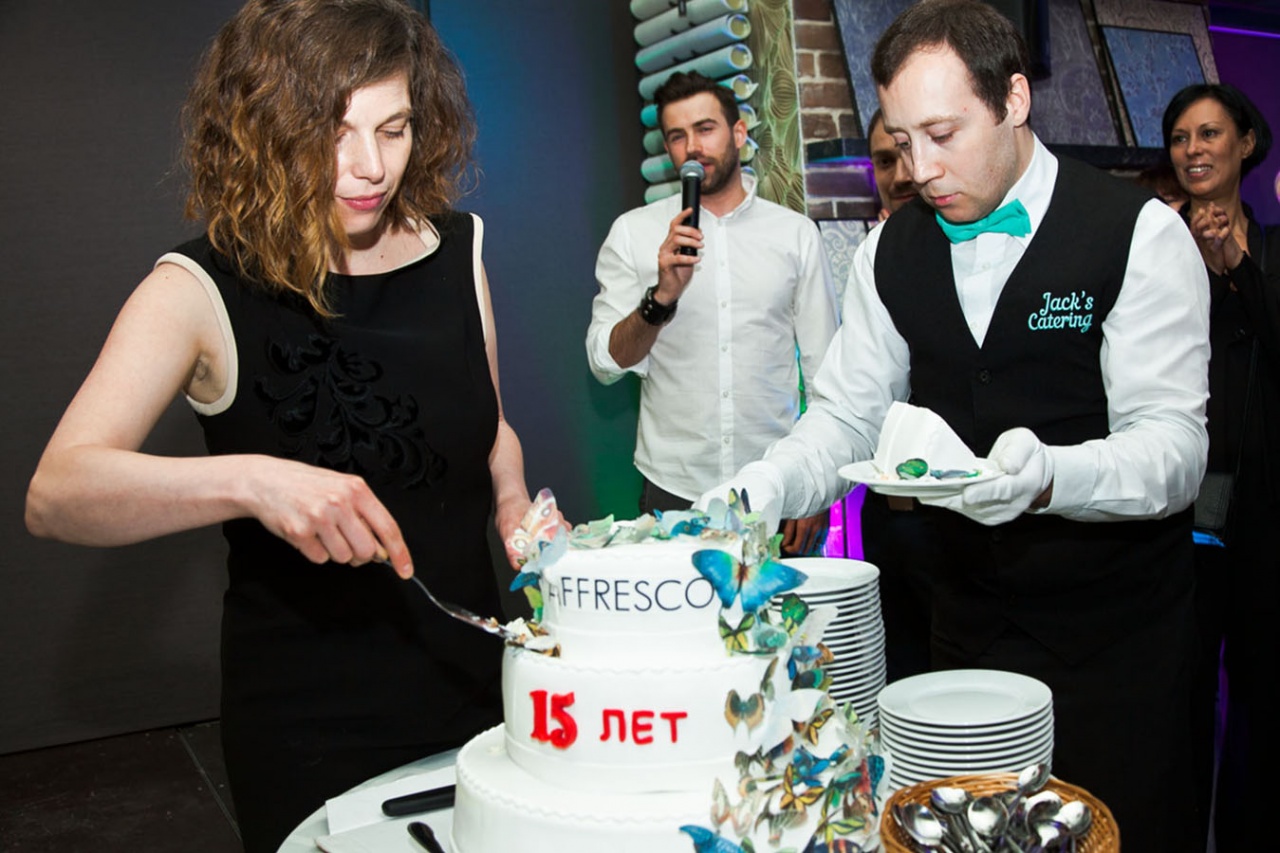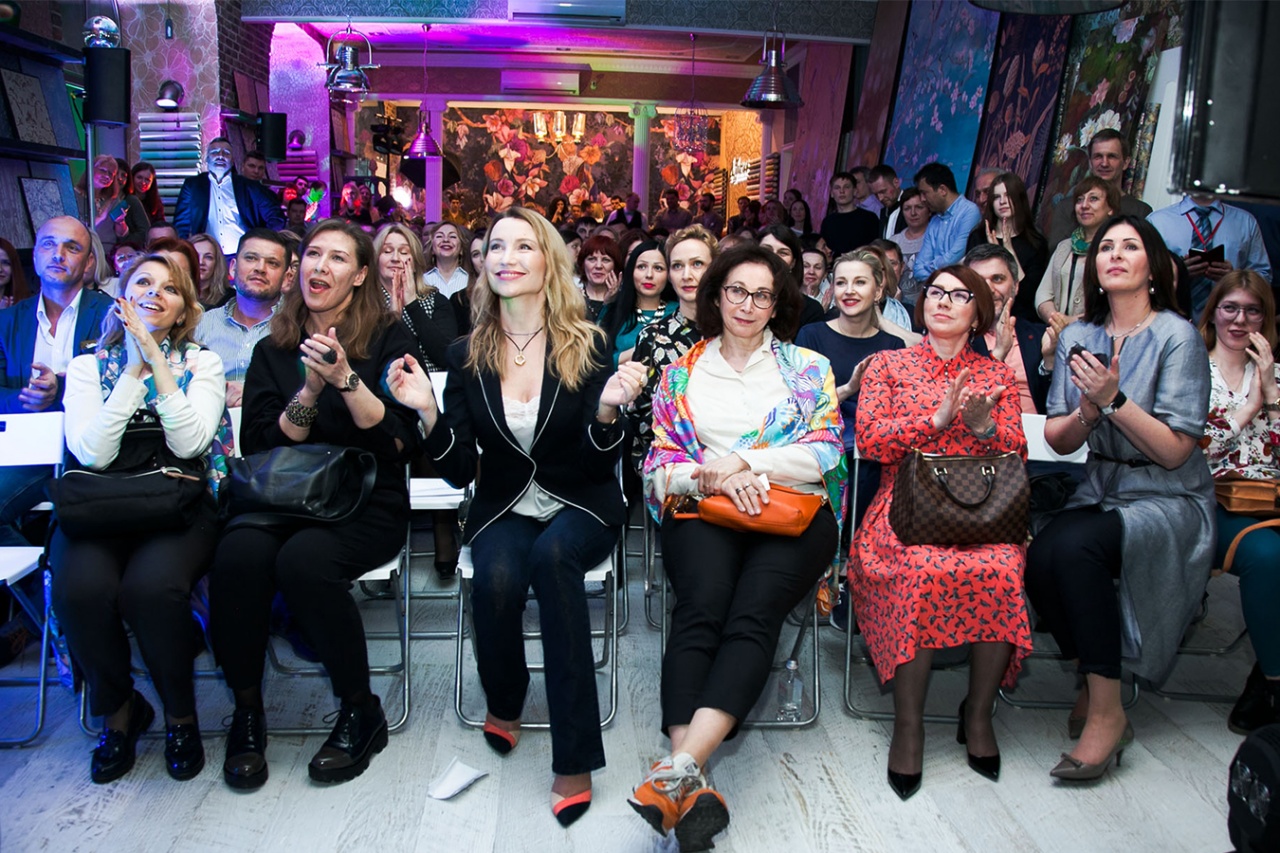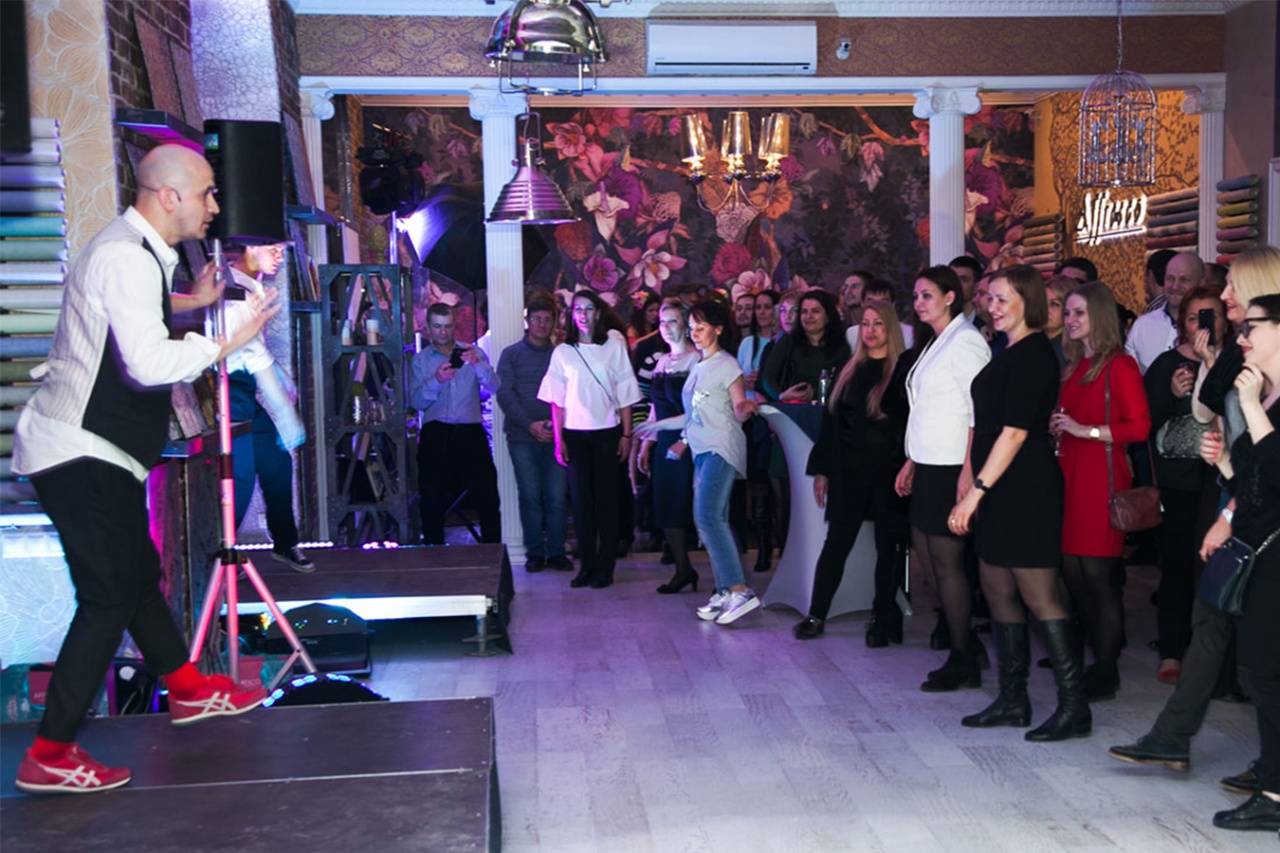 Our anniversaries and presentations are always attended by celebrity customers, television partners and, of course, our club designers and architects, whose opinions we always take into consideration when creating new collections.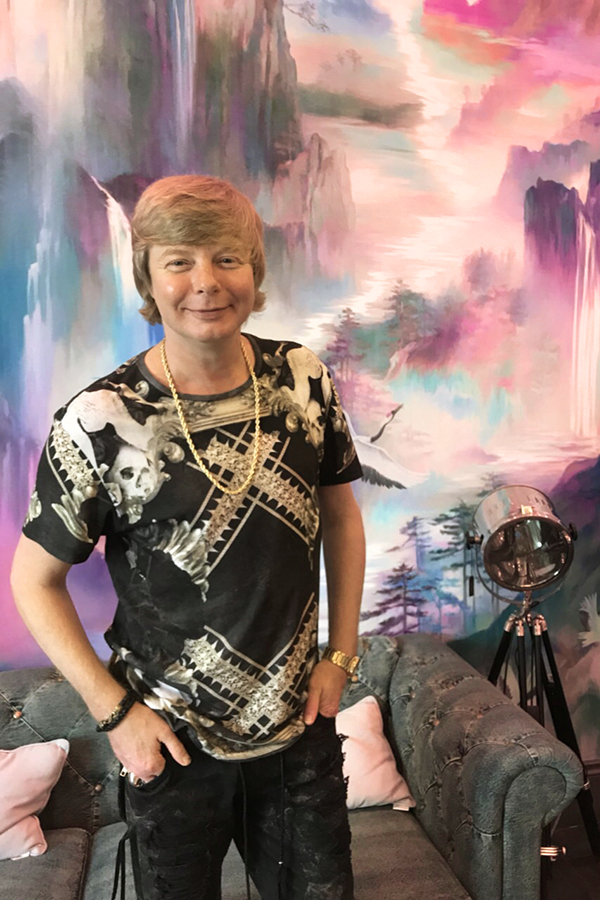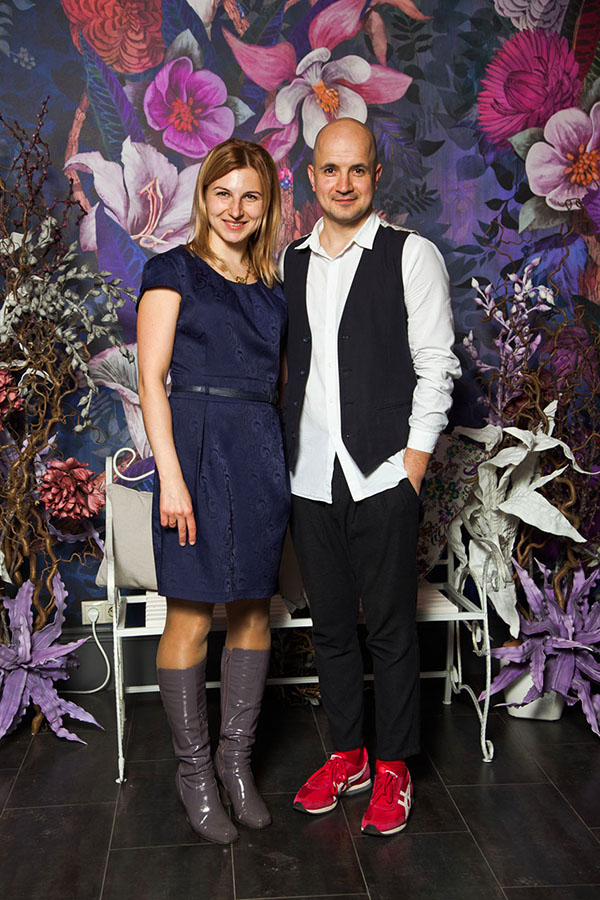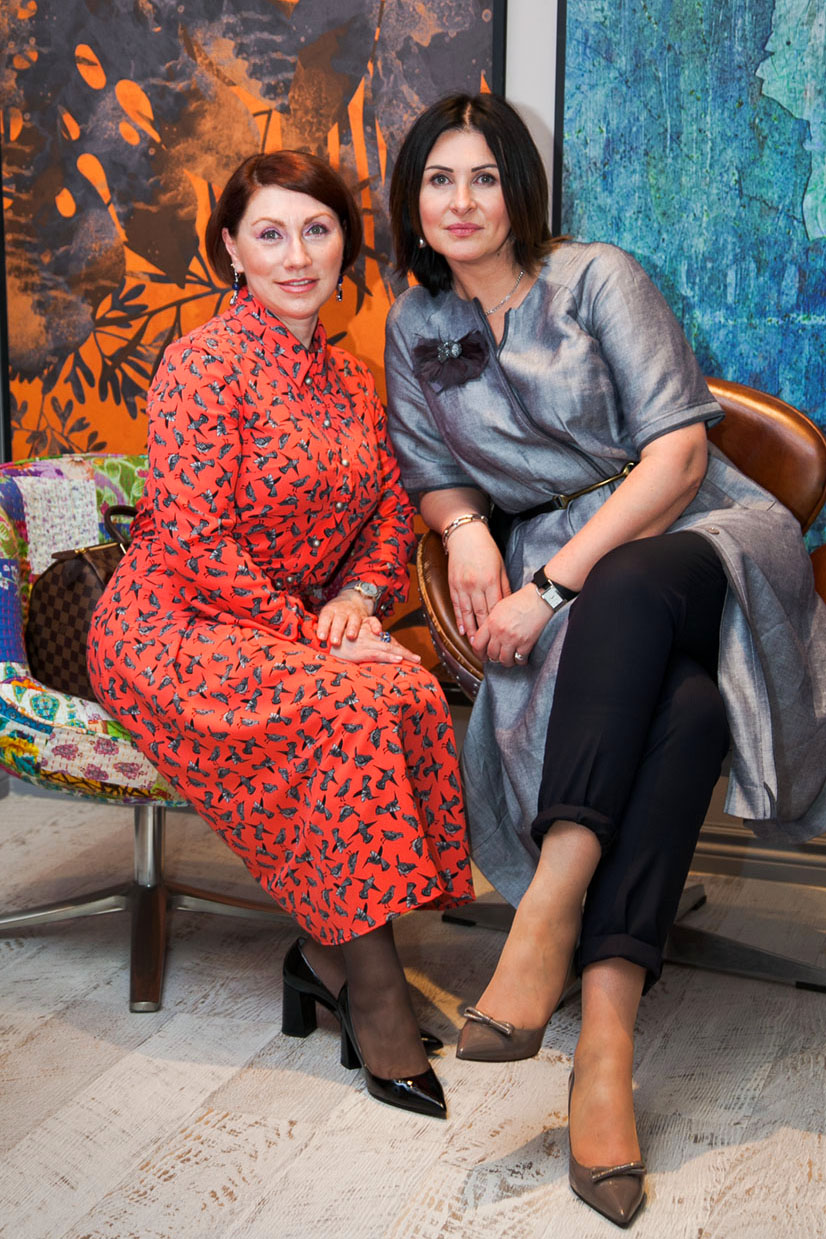 Also in the "AFFRESCO Design Center" there are regular seminars and master classes for the partners of the factory that have already become our tradition. These events are always interesting and informative for new and old partners.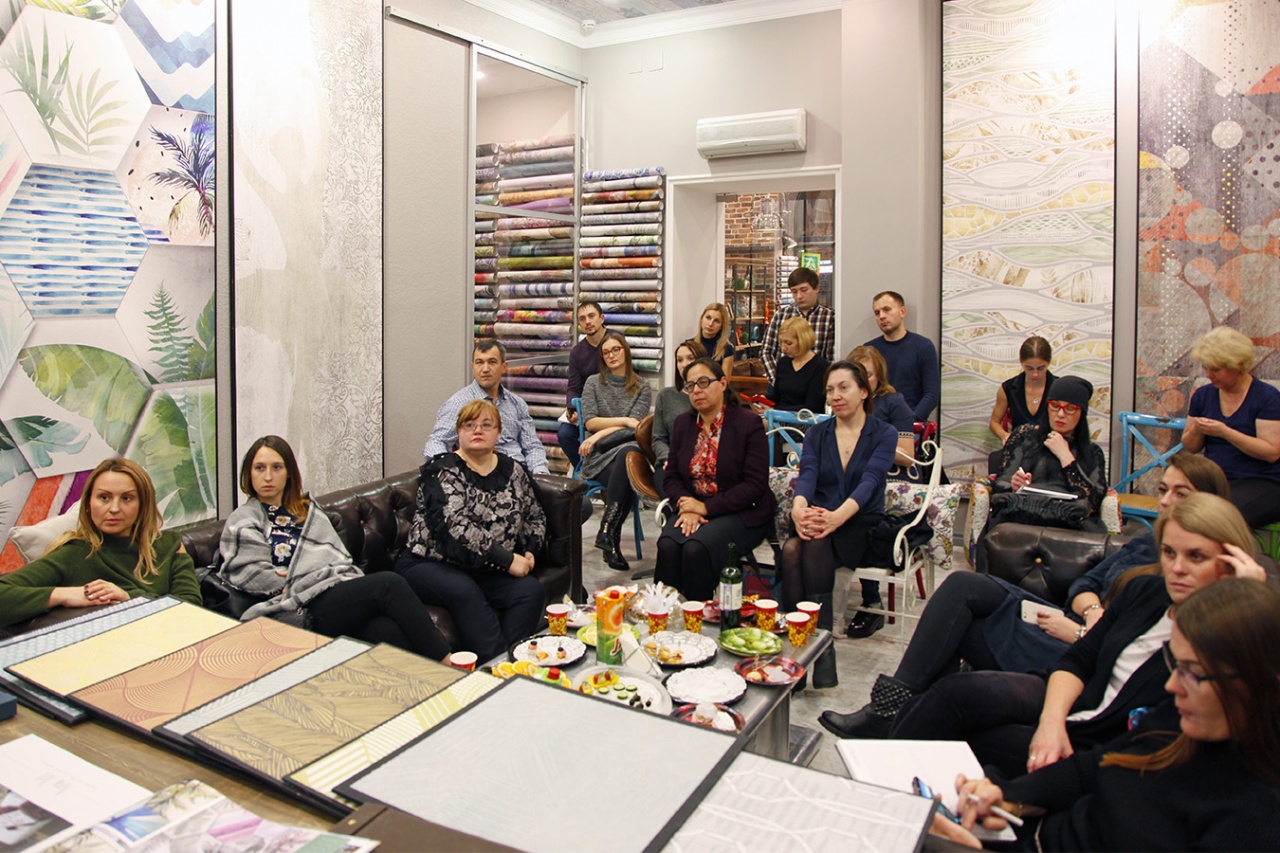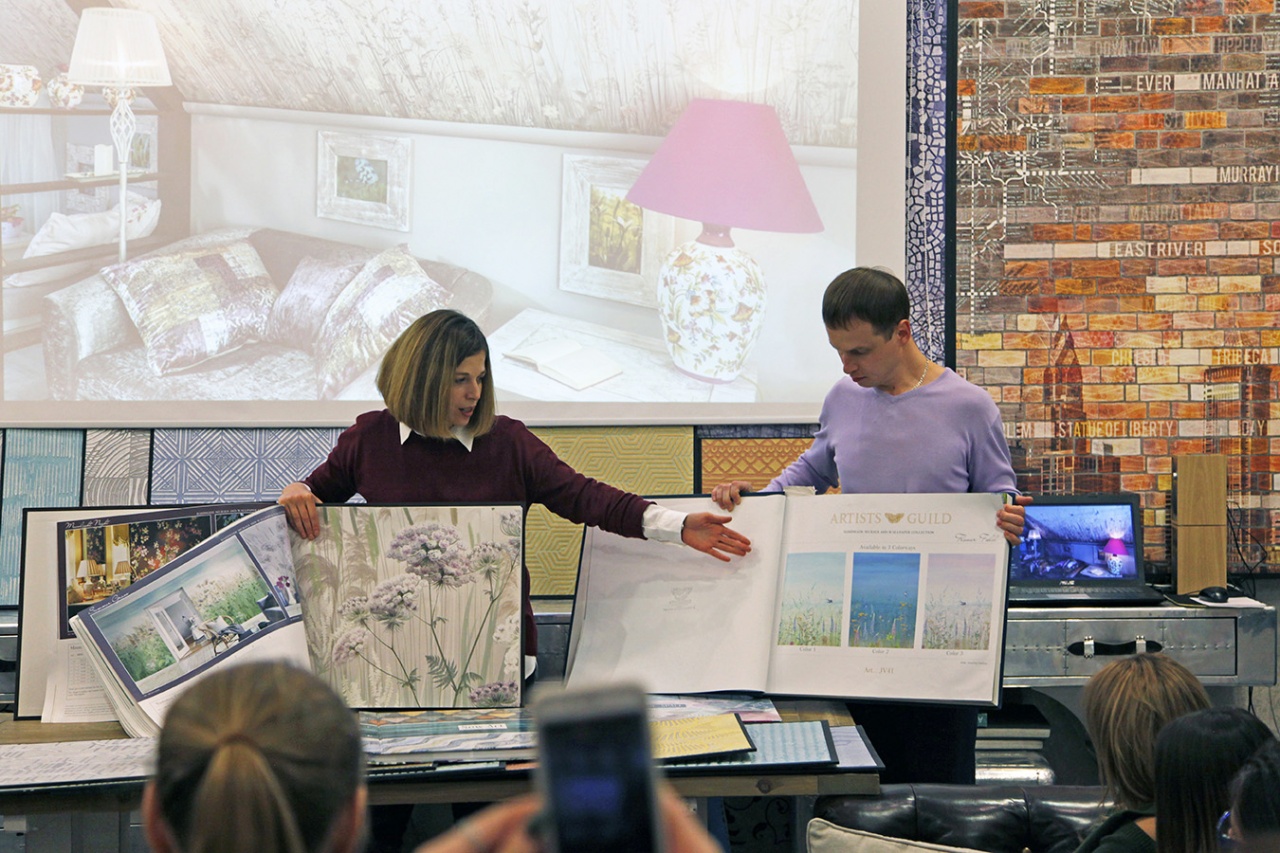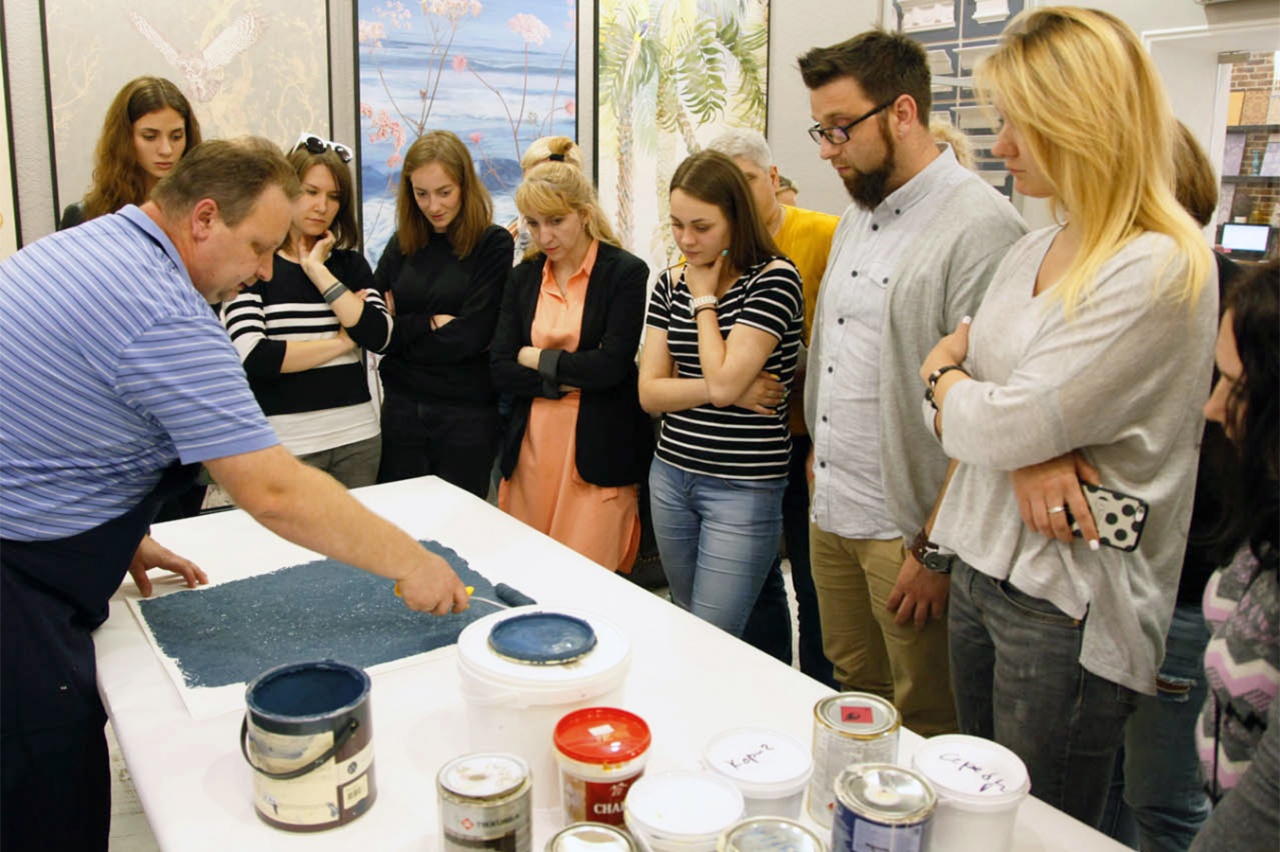 AFFRESCO Design Center offers an expanded service sector:
Instant order. The salon contains samples of each Affresco wallpaper in all color combinations, allowing you to place an order without preliminary color tests.
Individual work with designers of the center..Right in the showroom, along with the designers, you can create your own unique sketch of future wall coverings - frescoes, wallpapers and photo wallpapers according to your wishes and architectural features of the room.
Instant plot correction. If you need to change the minor details of the selected image or make color correction, the designers will make adjustments as soon as possible or immediately with you.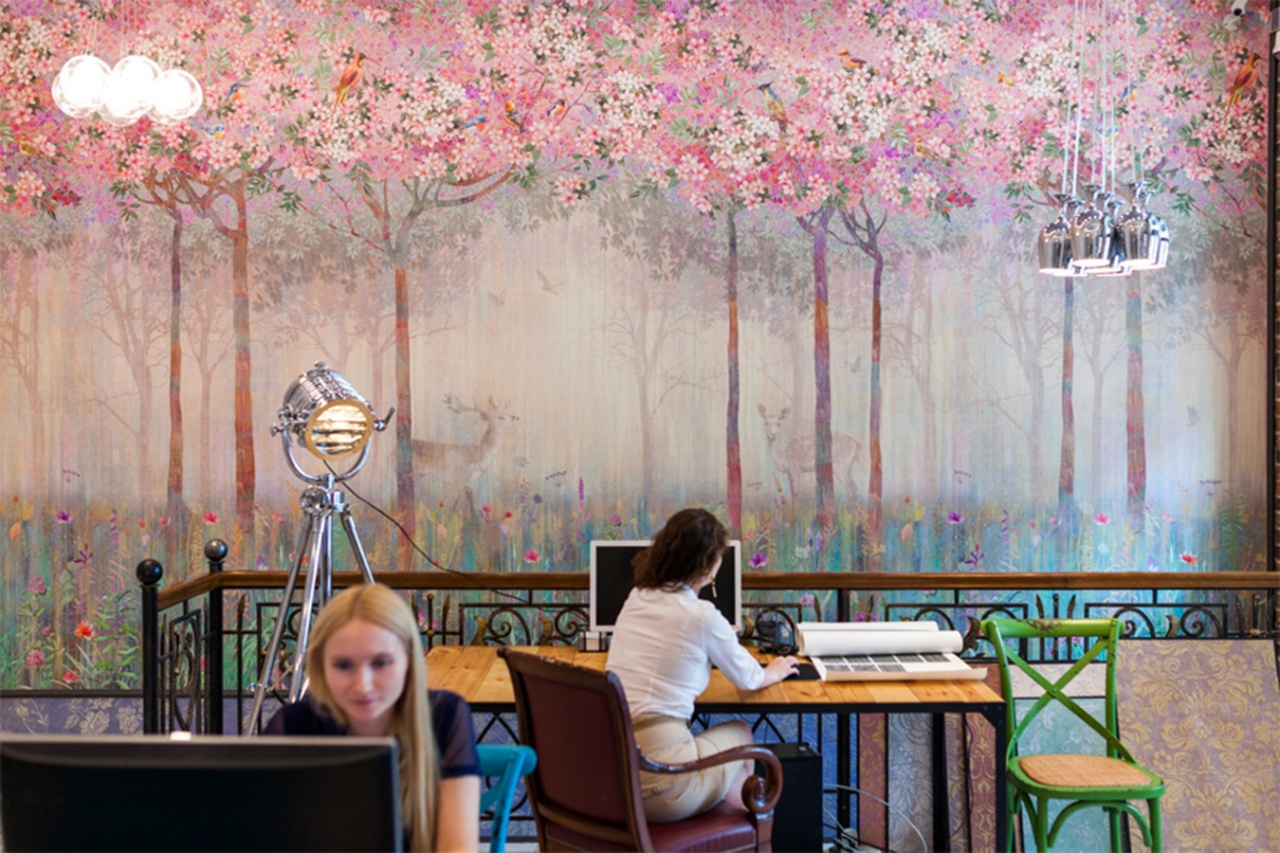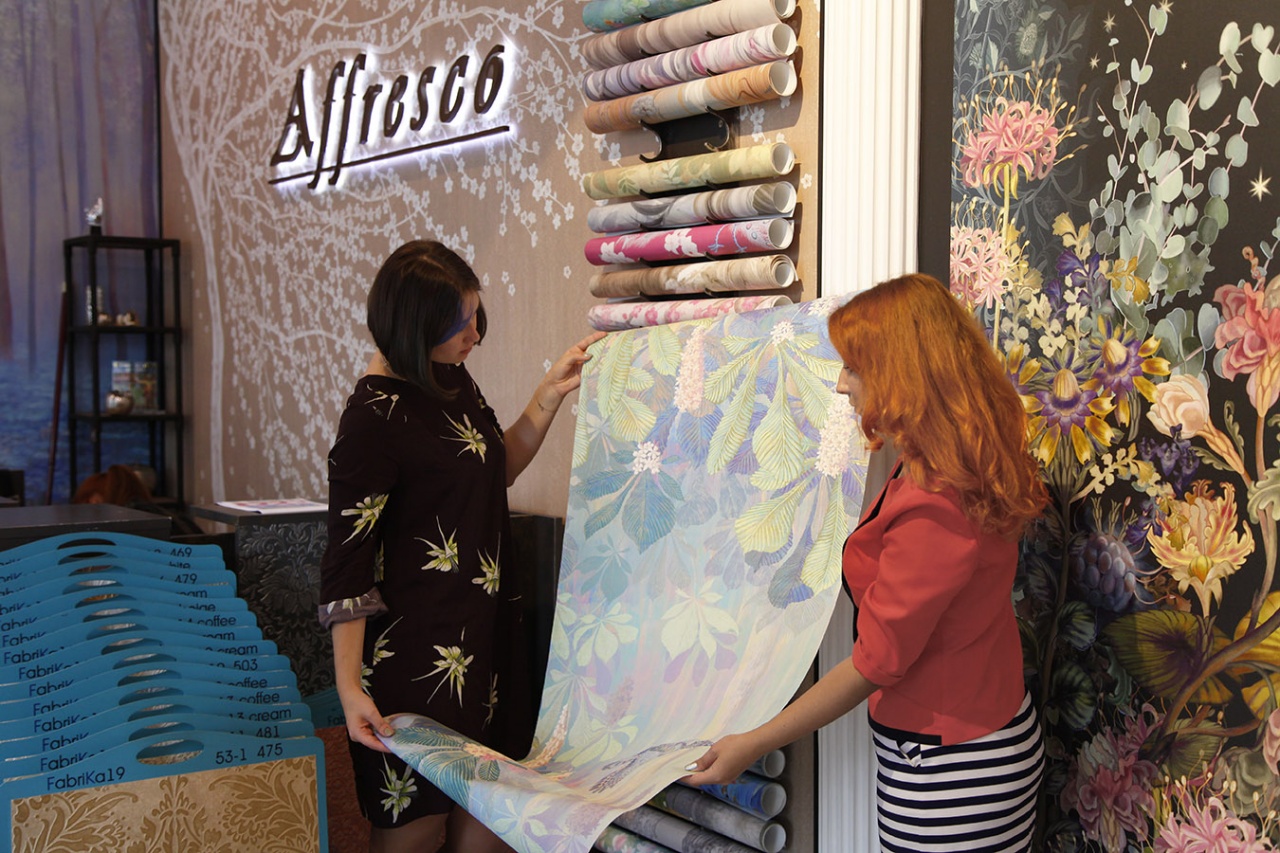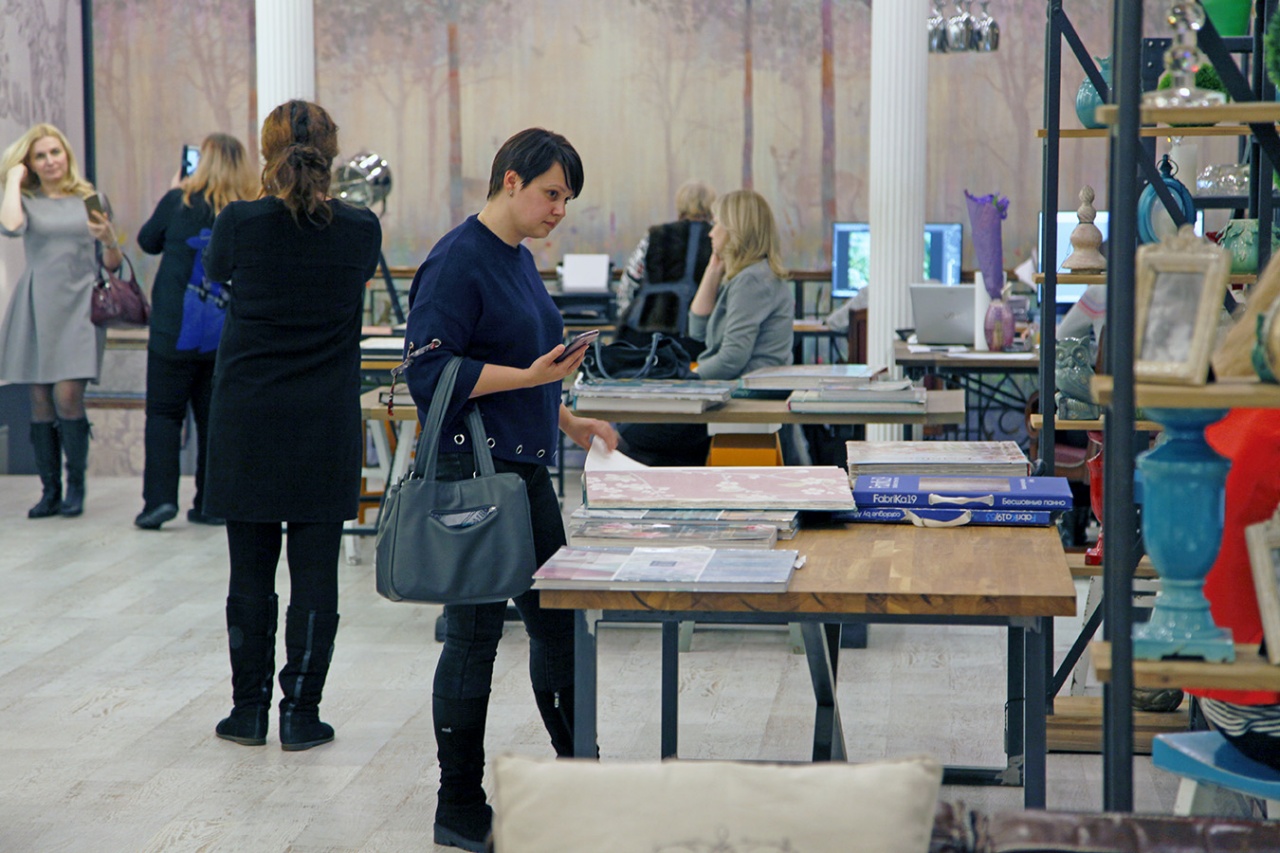 A projection room, where you can select scenes by viewing them in full scale on the wall with a projector
Comfortable waiting area for attendants, Wi-Fi, delicious tea, coffee, guest parking.
Additionally, in the Affresco design center you can order:
House call the designer with catalogs and selection of materials for interior decoration on your site.
House call the measurer and install wallpaper, murals or photo wallpapers.
Delivery of purchases and rise to the floor.
For Architectural bureaus and design studios
All designers and architects are invited to join the AFFRESCO designer club. You can fill in the questionnaire in any Affresco salon.
For club card holders we offer:
Constantly increasing cumulative discount for all Affresco products.
Albums and catalogs for working with customers on objects.
VIP service at Affresco showrooms.
The possibility of placing information in the section "Affresco in the projects of designers" with a demonstration of your projects and information about your activities.
Participation in Affresco presentations dedicated to the release of new collections.
Regular attendance of trainings for Affresco partners.
Participation in competitions for the best interiors with exclusive prizes from Affresco.
Regular information about promotions and company updates.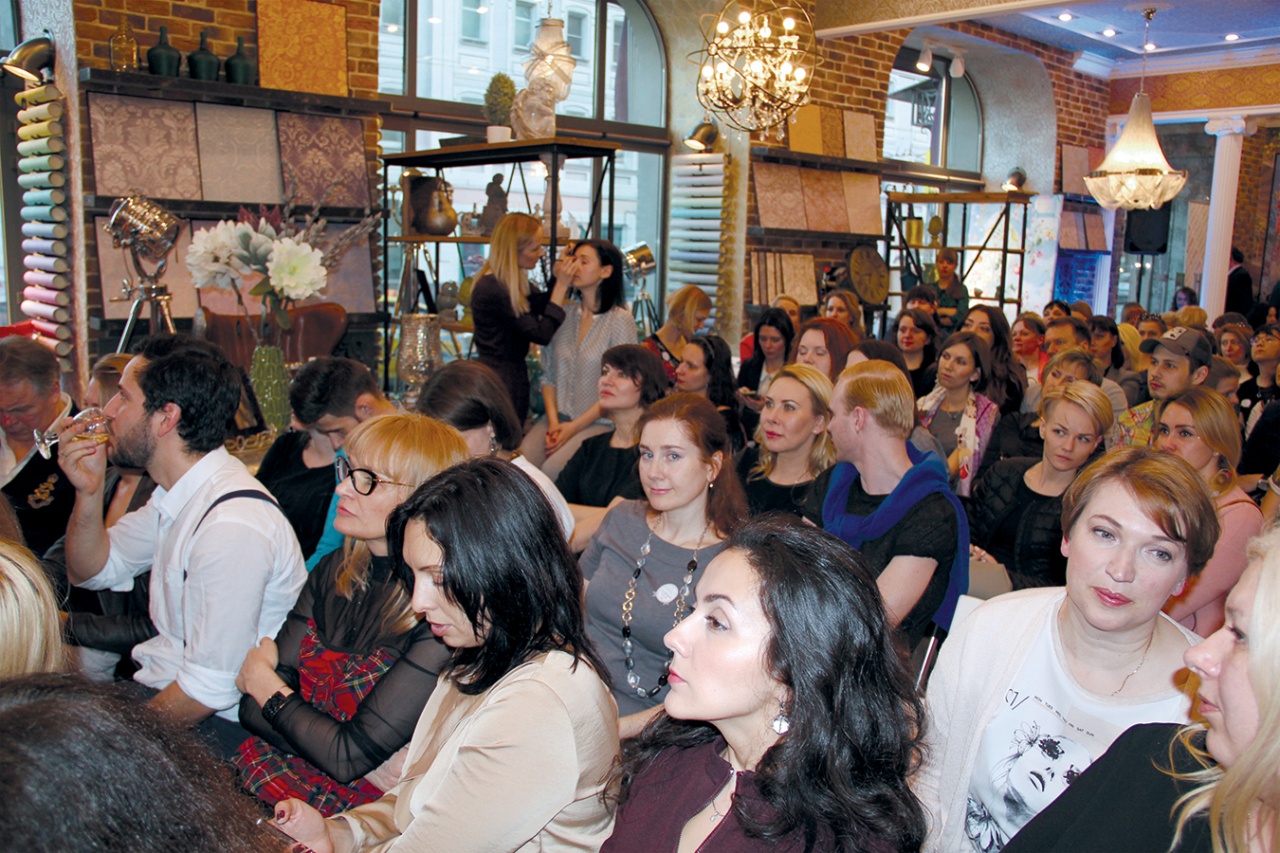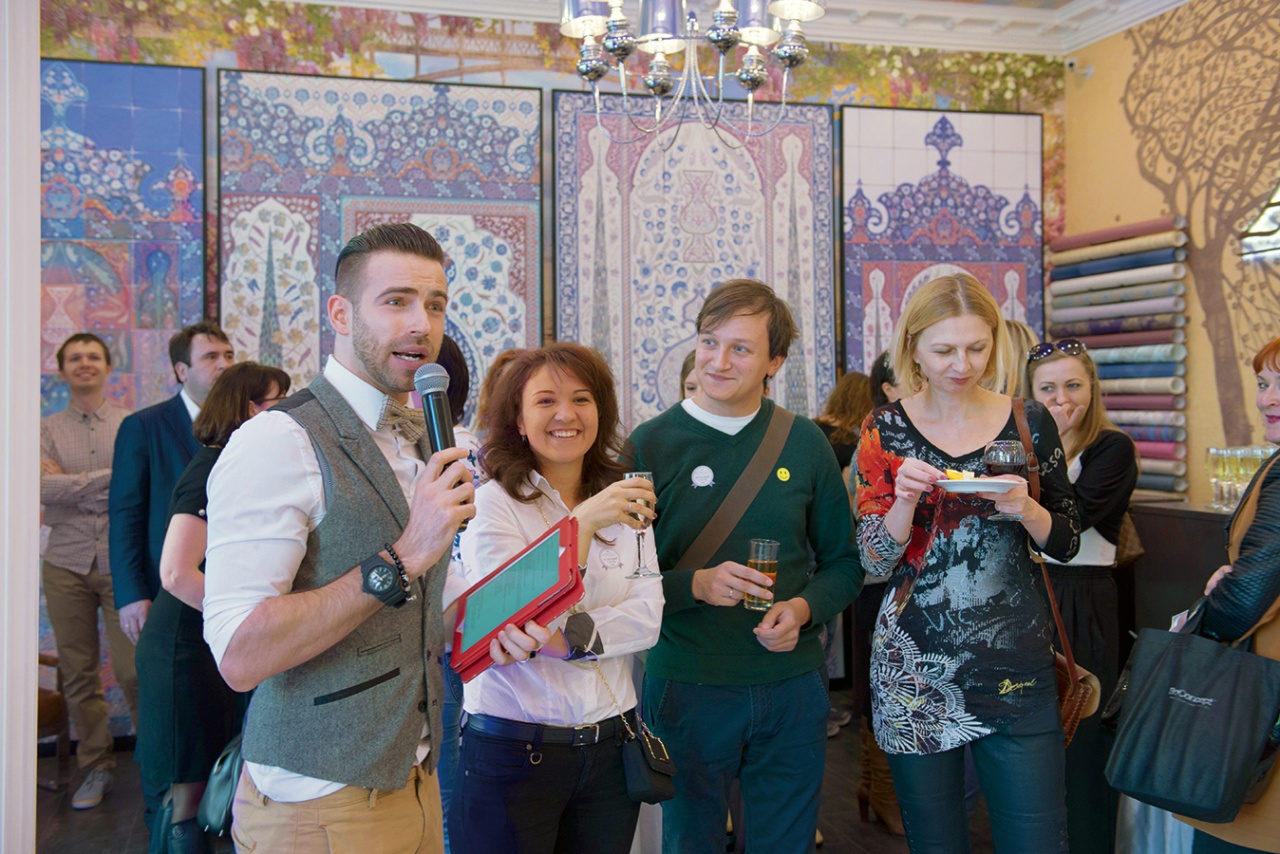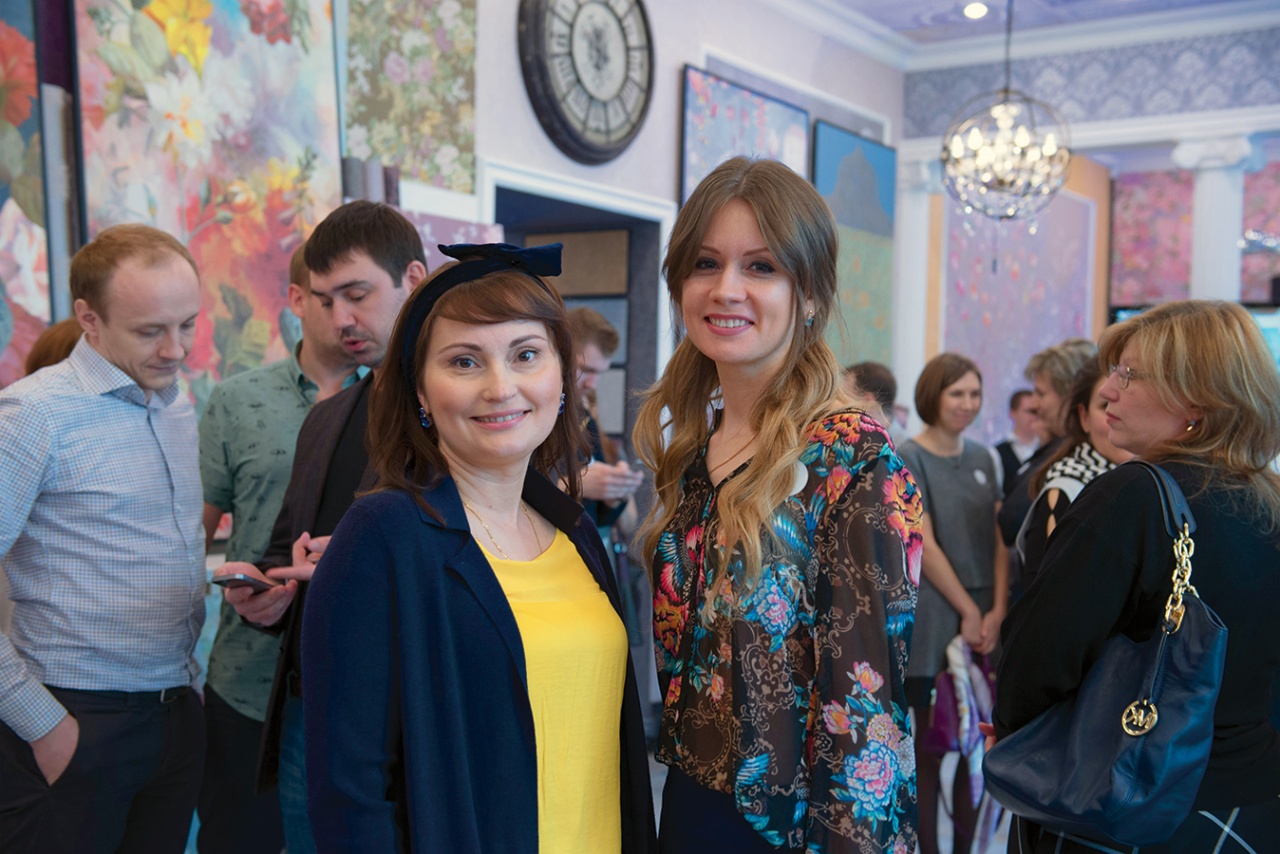 The exposition of the AFFRESCO Design Center will inspire you to create a unique space and present unusual ideas for the realization of your ideas
«AFFRESCO Design Center»
Moscow, st. Old Basmannaya, d.15 bldg. 2
Mon-Sun: 10.00-21.00
+7 (495) 159-59-99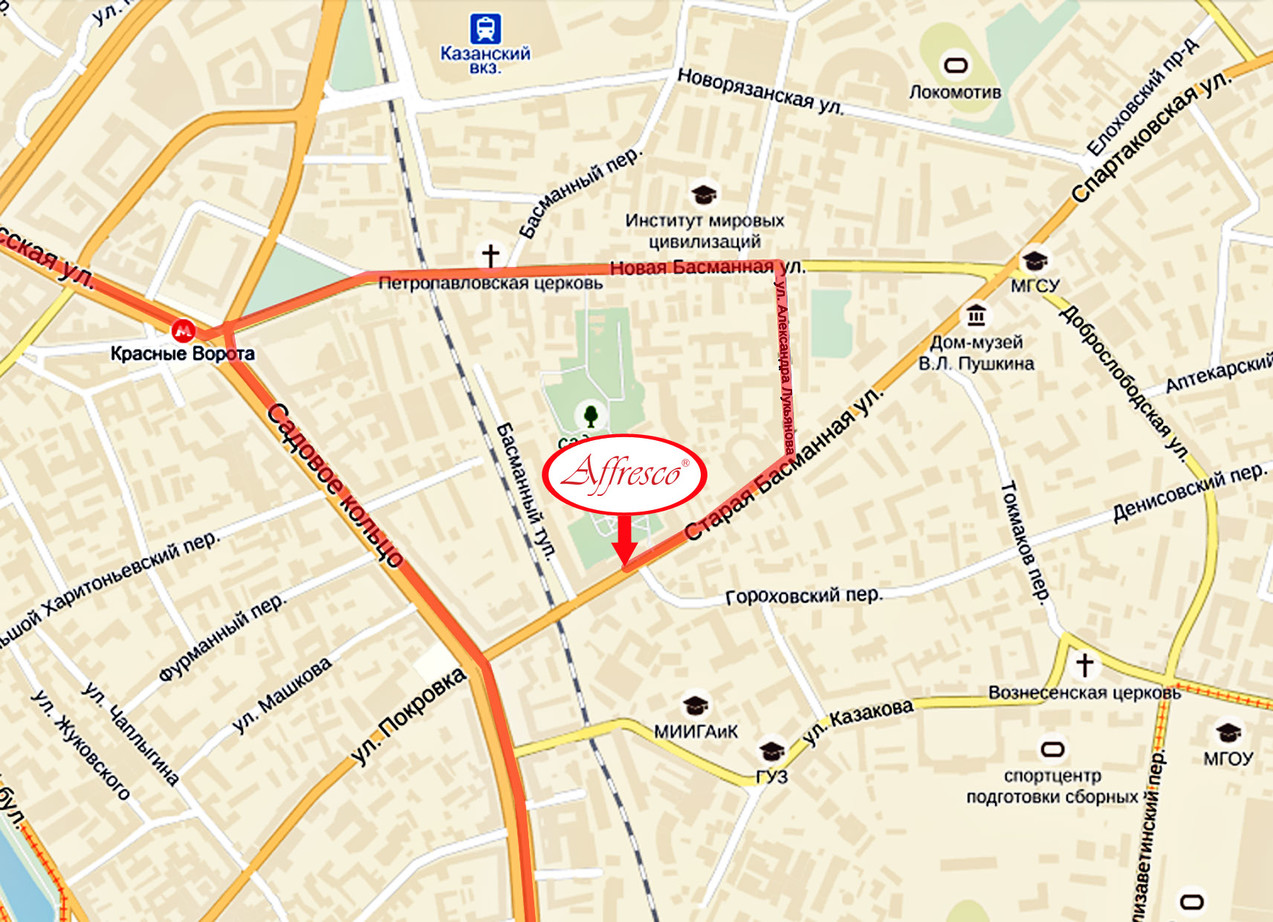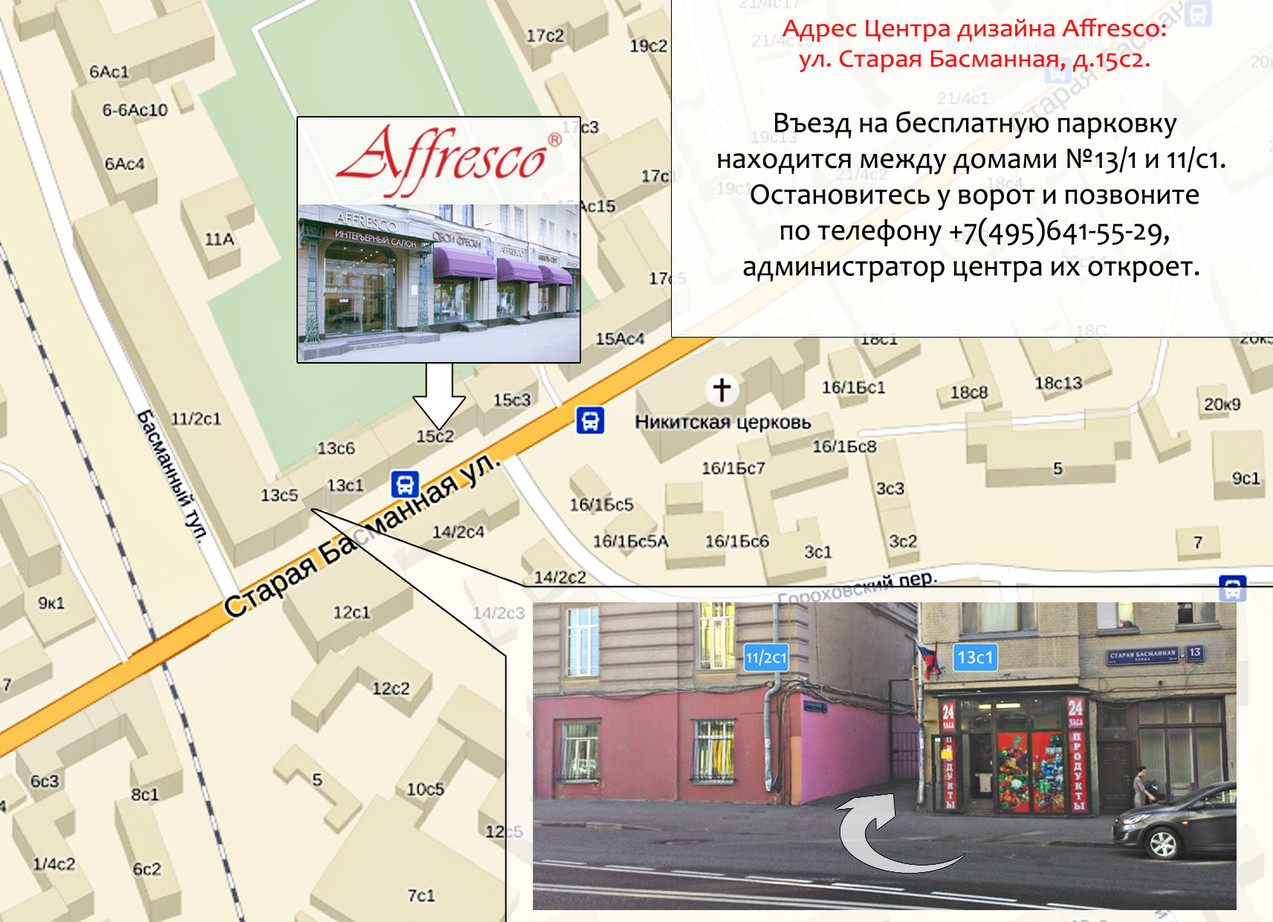 Affresco Design Center Address: Old Basmannaya, d.15s2.
We are within walking distance of the Kurskaya and KrasnyeVorota metro stations. Also near the Design Center there is a public transport stop "Sad Baumana", through which buses No. 40, H3, T25, route taxi No. М325, trolleybus No. 25 pass
If you are using a personal vehicle, to get to the FREE CLOSED PARKING, you need to call +7 (495) 159-59-99 and notify your designer (or the center administrator).
Moving along StarayaBasmannaya Street towards the SadovoeKoltso, you need to drive past Affresco and turn right into the nearest courtyard arch located between houses No. 13/1 and 11 / c1, stop at the gate and call us again to let the guard open the gate.
How to contact us
Unified Helpline 8-800-555-31-51 (toll-free in Russia) Telephone in Moscow +7 (495) 159-59-99
E-mail: salon@affresco.ru