FabriKa19 - design collection of wall panels with volumetric relief. Affresco factory created and developed own technology of manufacturing of seamless relief panels- applying several layers of decorative plaster with stencil on non-woven basis.
Design development of FabriKa19 collection
Each ornament was created by Affresco factory artists, they has drawn each element to make the pattern look complete. The goal of creating the chic collection which will perfectly fit for both classic and modern interiors was set and successfully achieved by artists.
Creating panel with volumetric relief
Fabrika19 panels are made manually as a whole canvass of height of 2.6 or 3 meters and sold by lineal meter. Experts place stencils with layer of plaster on prepared canvas and fill it with material. Then after drying stencils are being removed and sand paper being used on it to complete the ornament look. Maximum canvas size with no joints is 10,0 х 3,0 meters. Panel thickness is 2 mm, flexible and elastic foundation makes possible delivery of panels in rolls, just like wallpaper.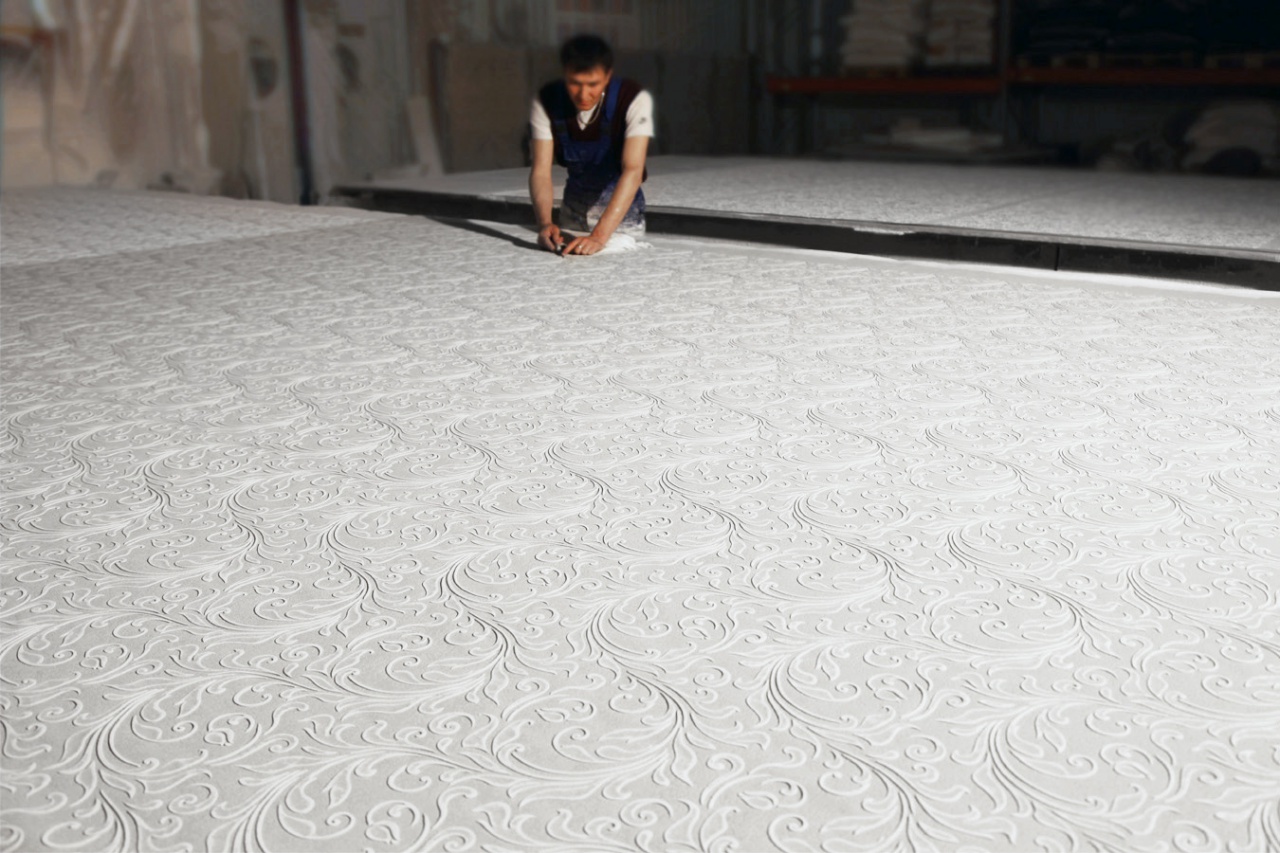 Coloring relief panels FabriKa 19
FabriKa19 relief panels collection include various design ornaments done in different color combination styles. Each Art. is offered in nine color options and also in plane white which goes well for further coloring.
After partial drying or relief base experts manually apply first layer of paint- background shade with pearlescent, developed specifically for this collection. Then they color the volumetric parts in silver, gold or white pearlescent. It makes the relief look even more sophisticated and volumetric.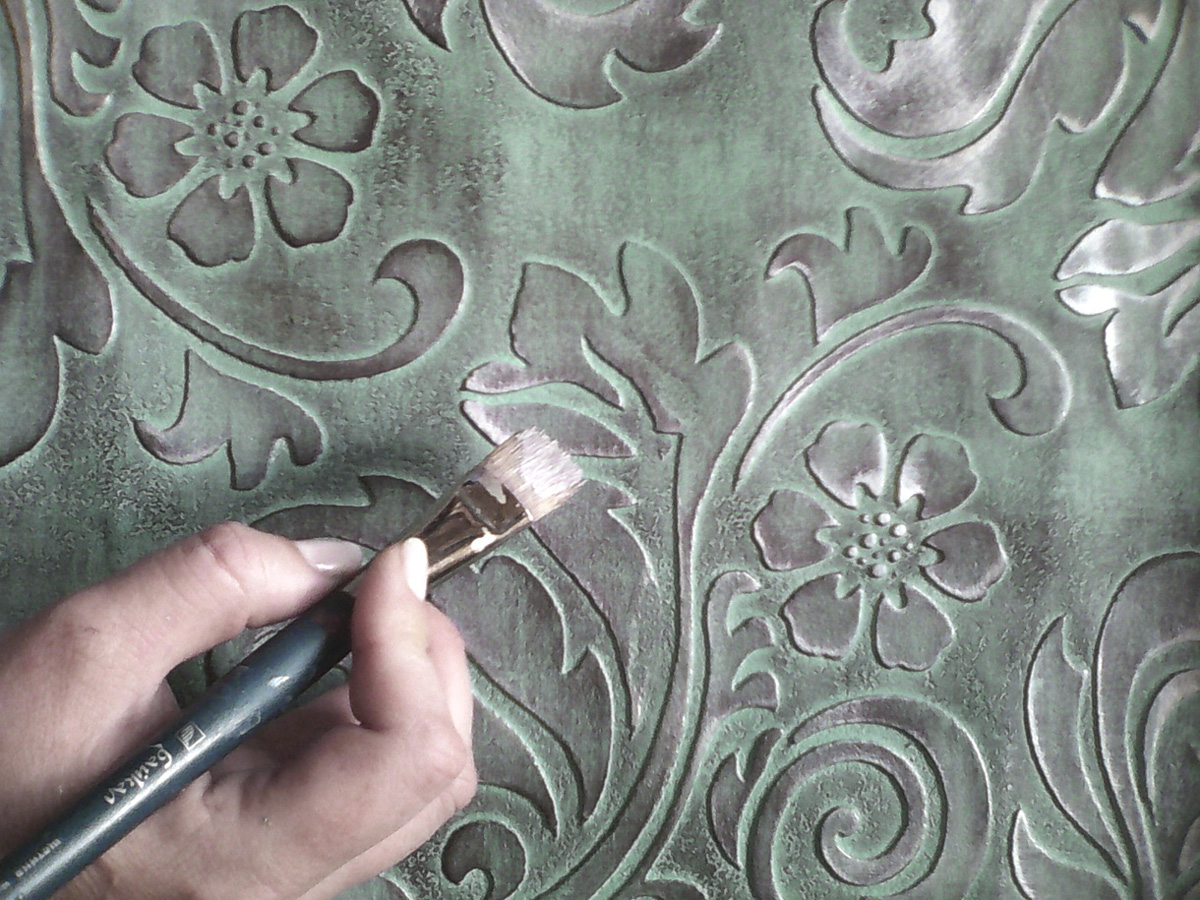 All materials used for FabriKa19 are eco friendly so the panels are non toxic, don't produce any strong smells and can be used in any type of buildings including children room.
At the final stage panels are rolled and packed into leak-proof cardboard tubes.
All FabriKa19 products look splendid as a part of interior. The variety of designs allows to use the panels in both classic and modern interiors. The seamless canvas makes the panel look like it was created by an artist right on the wall.
With FabriKa19 you will no longer have difficulties common to creating a volumetric image on the wall or to decorating the panels by yourself which demands special skills and experience.
And seamless canvas is a perfect solution if you don't want any joins on the wall, which are usually inevitable with rolled bas-relieves and textured coverings.
Decorating FabriKa19 panels
The white FabriKa19 for self-painting can be decorated by any kind of paint (even water-compatible) before or after the installation. You can find possible ways, options, and ideas in «Decorating FabriKa19 panels».