Affresco Dealer's set STANDARD contains:
A printed catalogue of FRESCOES AND PHOTO WALLPAPER. The size of catalogue is 45х65 cm, and it contains 3 500 best images from Affresco's library. For convenience the catalogue is divided in 56 categories each devoted to most popular motives of wallcoverings. The image library contains numerous proprietary images created exclusively for Affresco, digital paintings of different styles, photography and modern graphics. Such a range of images allows to select the proper one for literally any kind of interior design.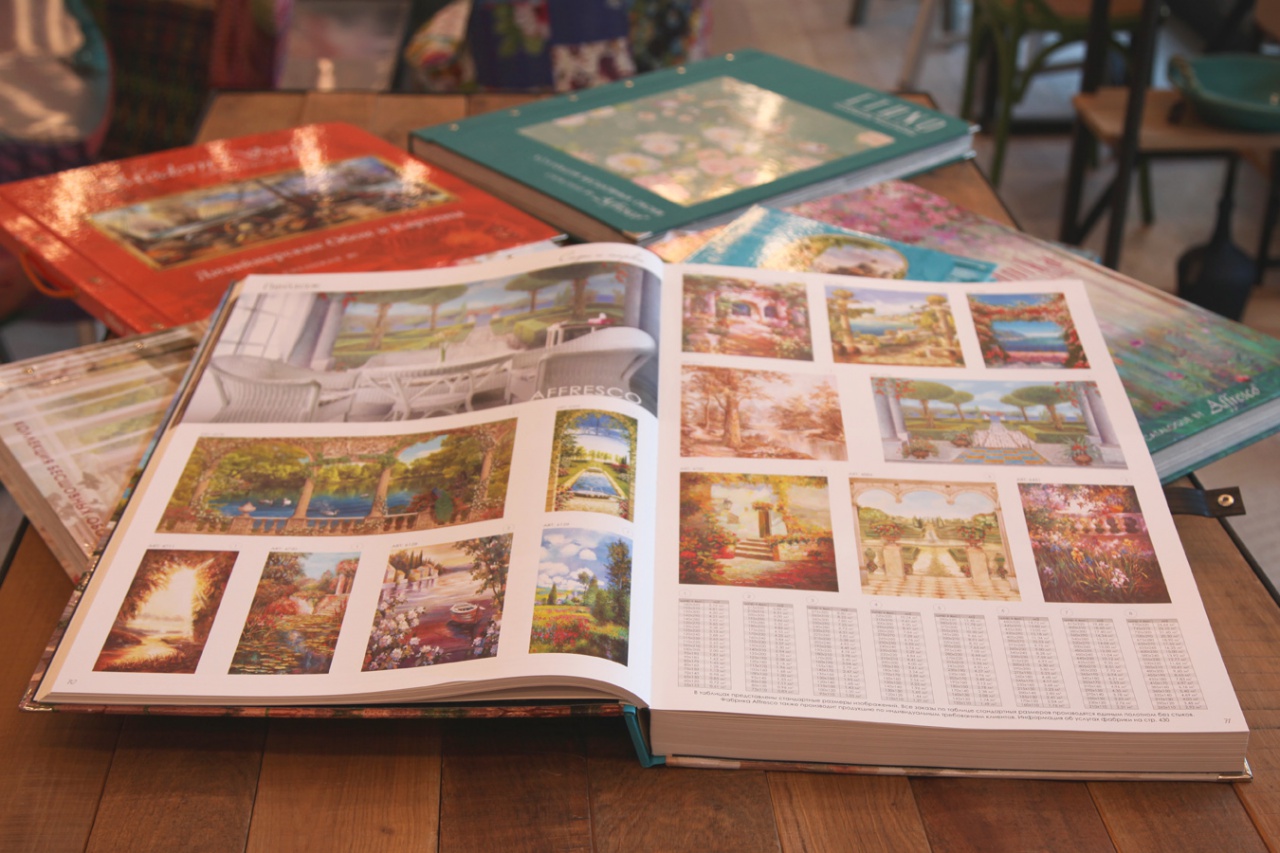 A printed Af-Flower (Tsvetarium) catalogue collection of truly wonderful handmade wallpaper created in technique of classical painting. The Af-Flower collection contains 74 articles, including landscapes, forests, trees, gardens, blooming flowers, and oriental ornaments. Each design has from two to four color variations.
An album with texture samples for frescoes and photo wallpaper. The size of album is 35х28 cm. It contains not only samples, but also a detailed description of each texture's consumer properties and technical characteristics.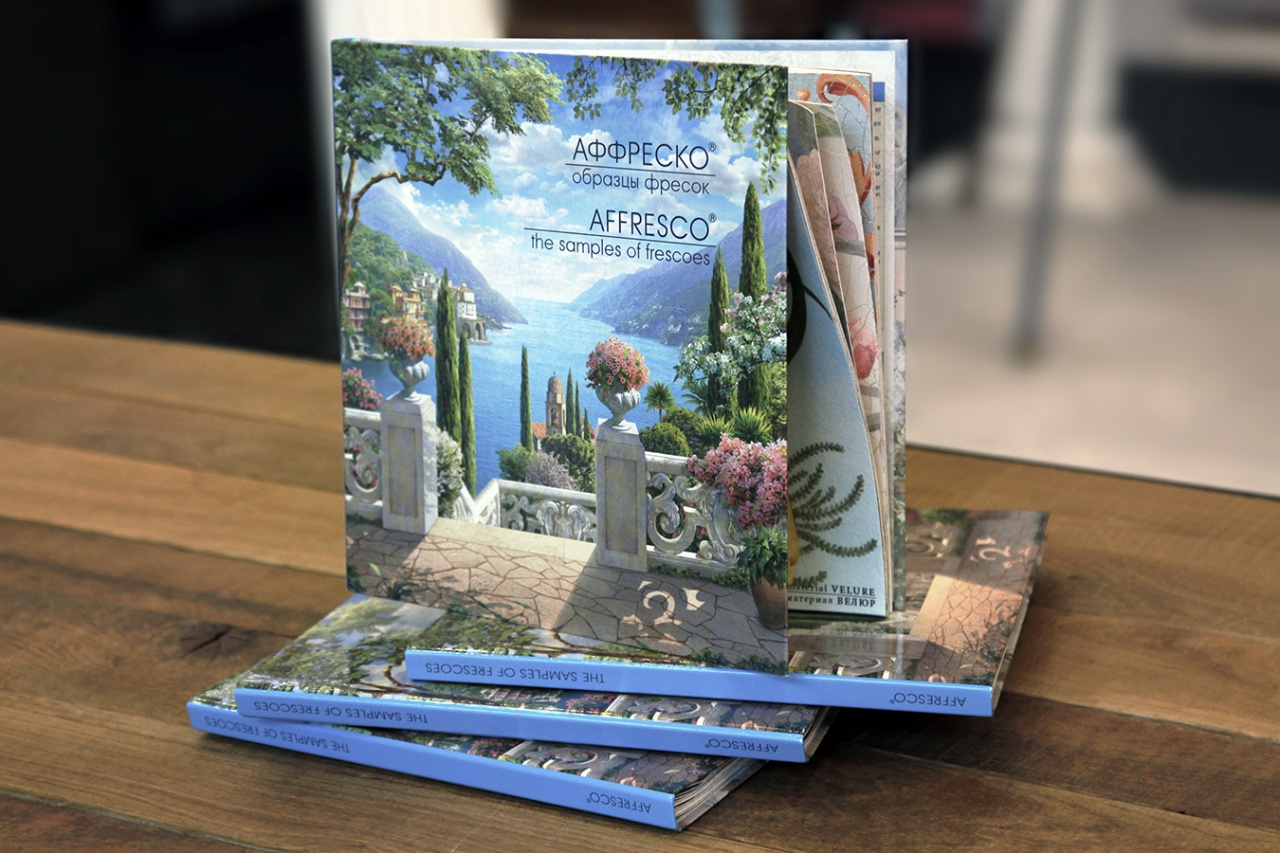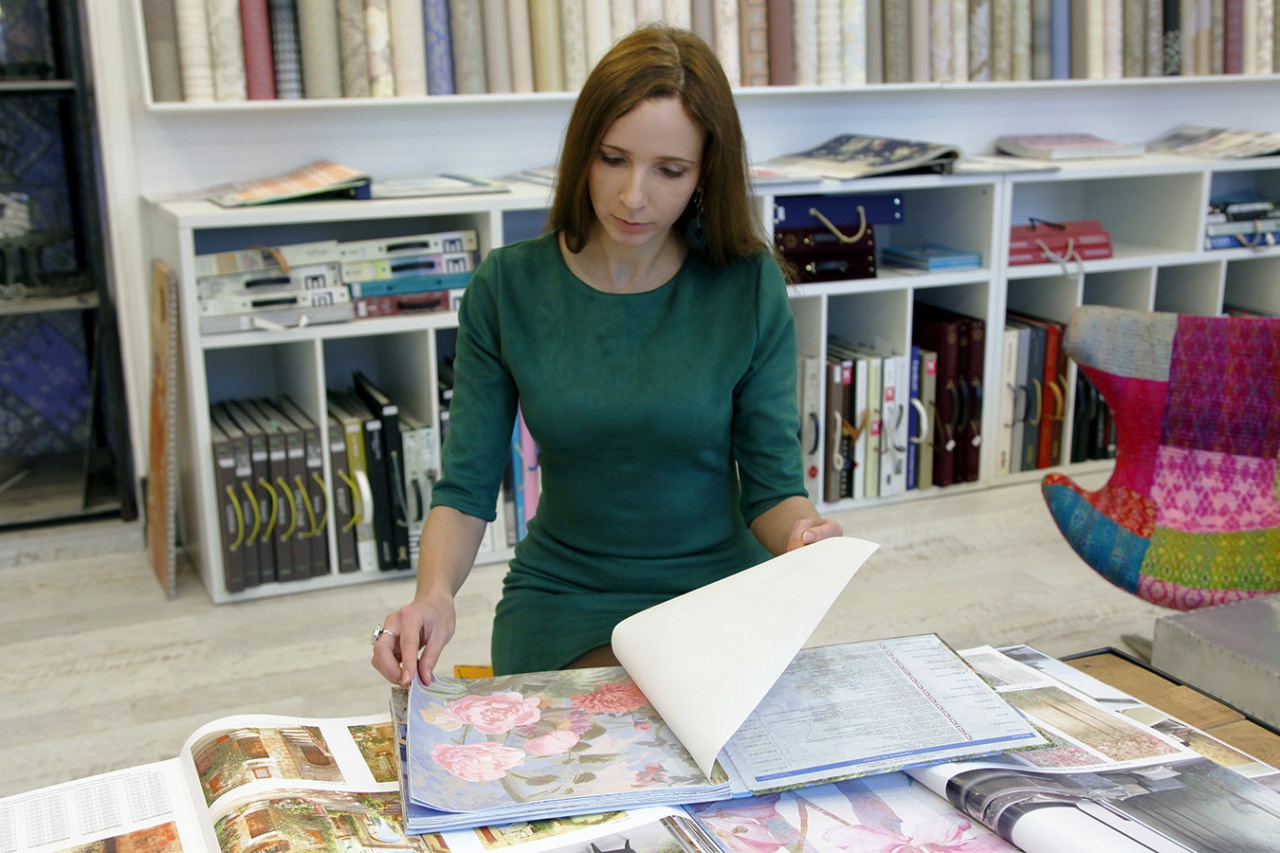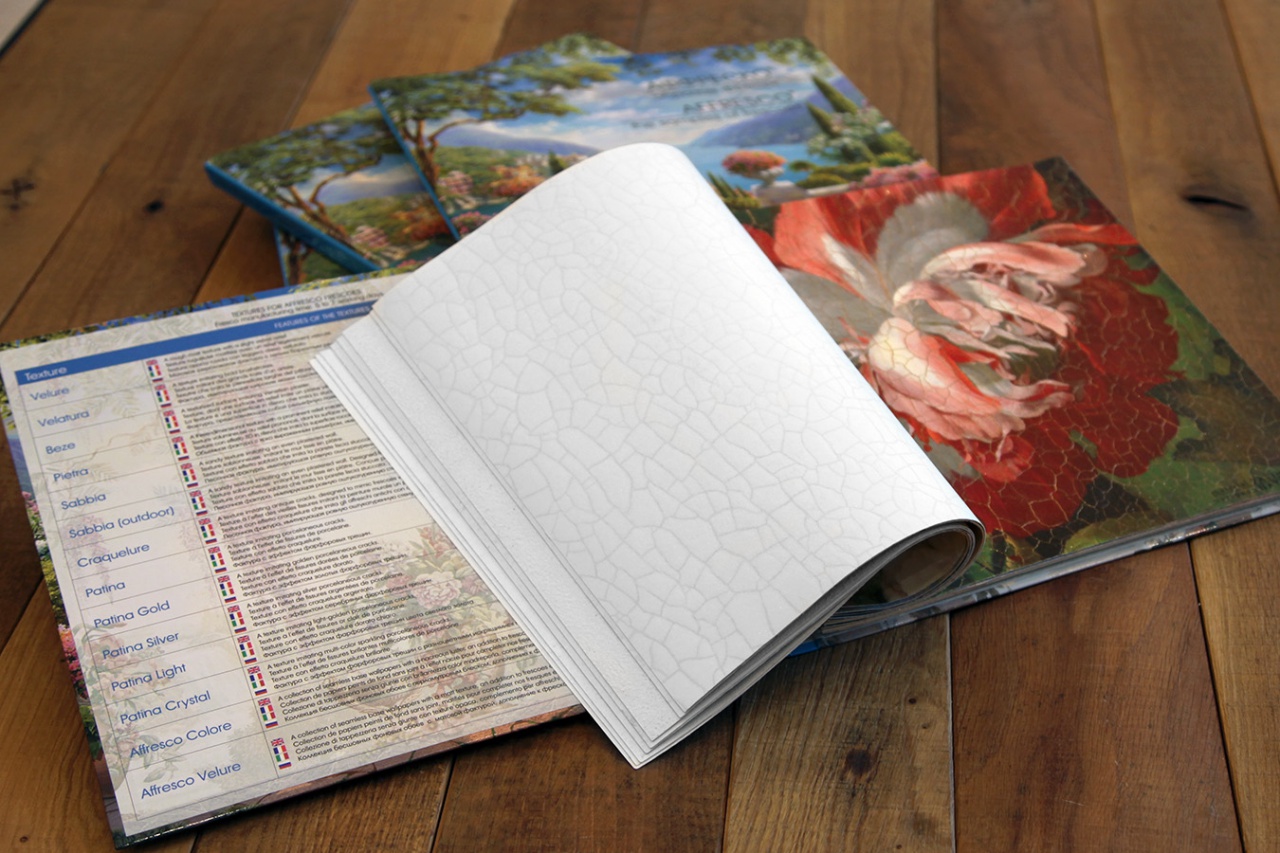 A sample fresco with our logo for our partners to decorate the showrooms or retail shops: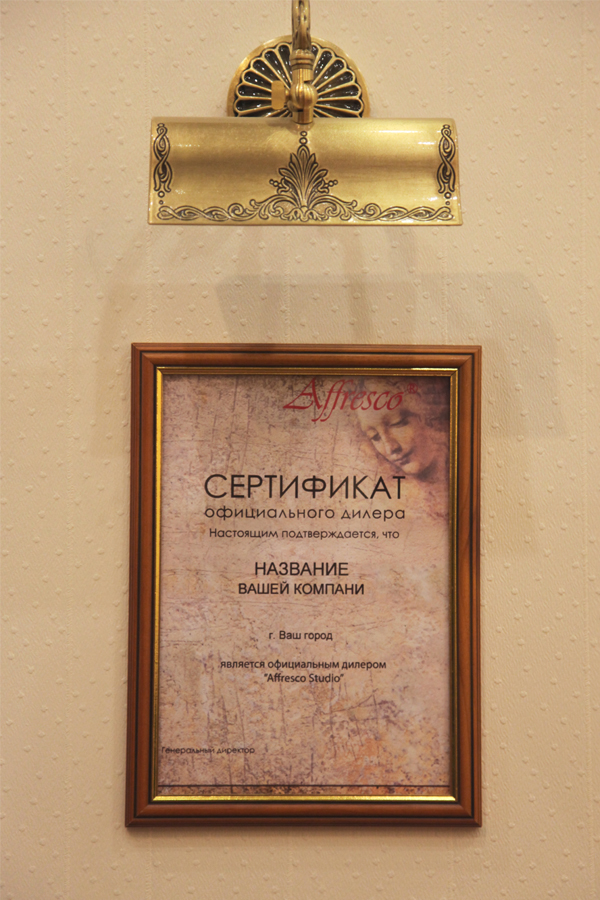 All the necessary information about Affresco products for our partners to publish on their website for more effective customer work.
Also after you have purchased the Dealer's Set you can get any other Affresco catalogue . Every article of wallpaper in the catalogue goes with interior visualization and a full-size sample.