AFFRESCO STAR CLIENTS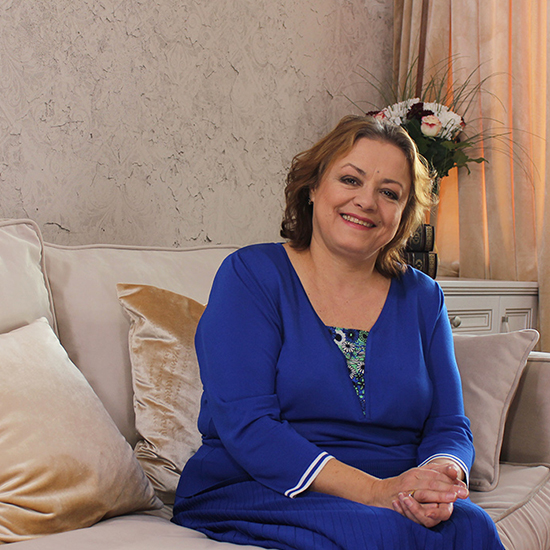 Tsyplakova Elena
Soviet and Russian theater and film actress, director, People's Artist of Russia
The basis of the interior of the bedroom-cabinet of actress Elena Tsyplakova was the wallpaper from the Re-Space catalog (art.ID103-COL4), which set the style and combined all the other decor items into one concept. Neutral colors in shades of baked milk, as if faded over time and slightly worn old ornament - all this seems to return to the distant past. The drawing has a multilayer composition, with a combination of smooth and voluminous surfaces, sometimes with cracks and scuffs - as if it keeps a century-old history of the house. With this wallpaper, icons, old photographs and classic decor items that the actress intended to place in the new interior will be perfectly combined.

"Amazingly beautiful wallpaper!" I am delighted! You can admire the wallpaper! Thank you, I am so grateful and now I will boast of my office!
"- actress Elena Tsyplakova in the program "Idealny Remont", The First Channel.
Project author: Alexander Bakanev
The program "Idealny Remont", The First Channel